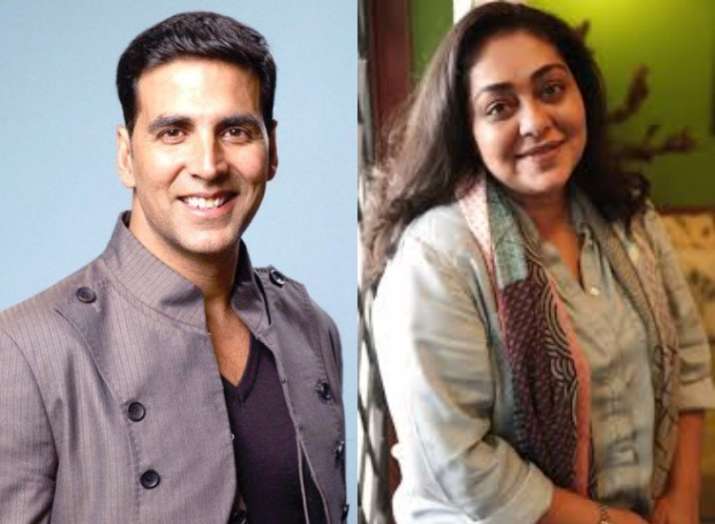 Alia Bhatt and Vicky Kaushal starrer 'Raazi' is already winning hearts all over the world. The story not just instils a sense of patriotism in one and all but also leaves your heart broken at the circumstances shown in the film. While the actors are garnering praises for their performances, real hero behind the story remains author Harinder Sikka who wrote 'Calling Sehmat'.
Not many people know that Sikka was actually introduced to Meghna Gulzar by Khiladi Akshay Kumar. However, she was not Sikka's first choice to helm the film. In a recent interview with Hindustan Times, Sikka revealed that it was her father, legendary lyricist Gulzar Saab, who he wanted to make the film but when approached for directing the film, he didn't show interest in the project. After which, Akshay Kumar suggested to him his daughter Meghna's name and that's how the film went to her. 
"I met Akshay Kumar during the screenings of Nanak Shah Fakir and wanted to rope him [as a producer]. It was he who invited Meghna Gulzar for a meeting about this book at his home. Instinctively, I knew that I had found my film's director," the author had earlier told Mid-Day.
Talking about Alia Bhatt who portrayed the character of Sehmat, Sikka revealed that it was him who suggested the actress' name for the role. He credited Alia saying that she is sharp as she caught everything about the role very nicely. The authors also disclosed that when the film was nearly done, Alia Bhatt, asked him if she had lived up to his expectation of Sehmat's part.
Well, we are sure his answer must have been a big yes.