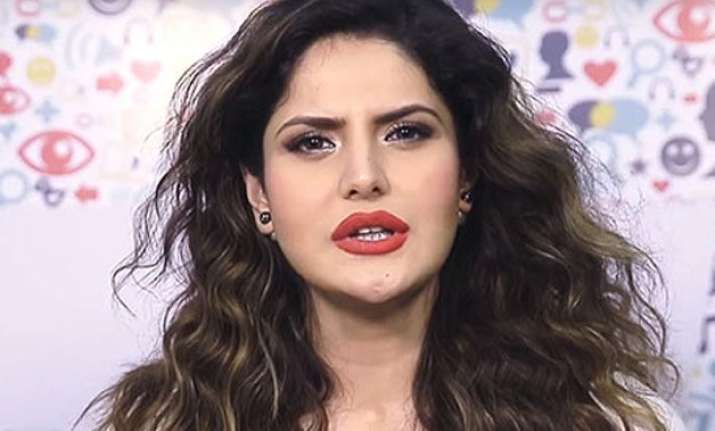 New Delhi: Zareen Khan managed to grab decent number of eyeballs with her 'Hate Story' act. The film proved to be a saving grace for her drowning career as it emerged as one of the biggest hits of last year.
The 'Veer' actress, who is still rejoicing the success of her last outing, surprisingly had a horrible experience at the Filmfare Awards last night.
First of all, nobody paid as much attention at her arrival as they paid when other celebrities came in. After that when she walked inside the venue, she couldn't find a chair for herself.
She looked around everywhere but all her efforts went in vain as there wasn't even a single empty chair available.
Seeing her former lead heroine and close-friend in trouble, Salman Khan immediately came to her rescue. The superstar got up and offered his own chair to the 'Veer' co-star.
But Zareen was so disgusted that she didn't even acknowledged Khan's gesture and exited the show in anger.
The actress who recently changed her spelling from 'Zarine' to 'Zareen' had to face this humiliation at the prestigious Filmfare Awards. And the worst part is that everything happened in front of a huge audience that included many renowned people from the Bollywood industry.