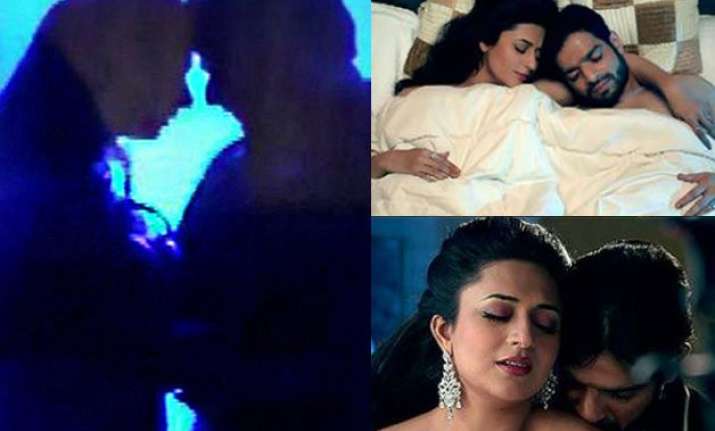 The television show 'Yeh hai Mohabbatein' has seen a history of high TRPs. The lead on screen couple, Raman Bhalla (Karan Patel) and Ishita Iyer(Divyanka Tripathi) keep the viewers glued to the television.
Other than their fights, arguments and fun moments, the fan will get to see more of the couple. The duo, which is hopelessly in love, will get intimate on screen for the first time.
And we have some more insights of this episode for you.
The last episode showed Ishita amazed by Raman's cold behaviour after he brought her with him to a party. Raman on the other hand was pissed at Ishita for wearing a dress which according to him didn't go well with her.
Raman then started on a spree to ignore Ishita and dance with other women at the party which further broke her heart. And all of these happenings didn't go unnoticed by the antagonist Ashok.
In the next episode, we will see Ashok using Ishita's distressed state to execute his evil thoughts. He will spike Ishita's drink and after she will get unconscious he would take her to a hotel room on the pretext of raping her. Much to the shock of fans, Shagun will save Ishita from Ashok and hands Ishita to Raman. To save the questioning eyes of the Bhalla family Raman will take his wife to another hotel room.
After gaining consciousness, Ishita will slap Raman twice for his bitter behaviour at the party. To put an end to the fight, Raman will kiss Ishita and the couple will be then get into a steamy sequence.
'Ye Hai Mohabbatein' fans have been waiting for this consummation scene for quite some time now. Till the episode is aired, these pictures will make you happy.