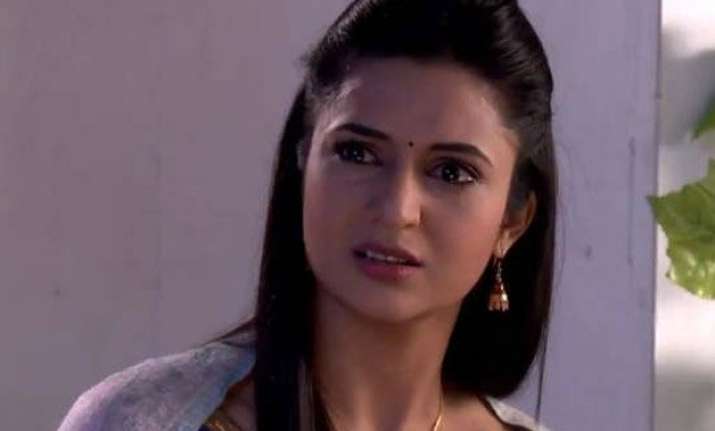 New Delhi: The Star Plus show 'Yeh Hai Mohabbatein' brought viewers to the edge of their seats when it introduced a ghost sequence in the show. It became more interesting when villain Shagun's evil spirit jumped into protagonist Ishita's body.
Ever since Ishita got possessed by Shagun's spirit, she has changed in ways beyond imagination. She dresses like Shagun, talks like Shagun and throws tantrums just like her. This has shocked the entire Bhalla family and most of all her husband Raman Bhalla. Raman also suggested taking her to a psychiatrist but that did not turn out well.
In the upcoming episodes, viewers will see a totally different side of their beloved Ishita. While the Bhalla family will be indulged in a puja ceremony, Ishita will ask everyone to get out of the house. She will do this after getting irritated from the chanting of shlokas and mantras.  
Reveals an insider to a leading portal, "The possessed Ishita will get uncomfortable hearing the shloks and mantras during the puja in the building compound. Infuriated, she would go down and order them to stop the religious practice."
Unaware of the turmoil she is facing, the Bhalla family will ask Ishita to go back to her room. Simmi, will be assigned the task of being her escort which will not turn out well for her. In the room, Ishita will use some really harsh words for Simmi and ask her to stay away from her.
With all these happening around, if the Bhalla family will realise Ishita is under Shagun's control, before it is too late? We will update you on this as the story surfaces.