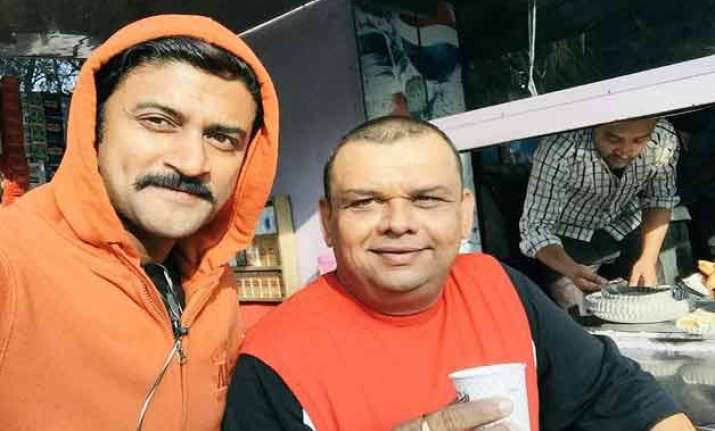 Mumbai: Actors Manav Gohil and Atul Parchure, who play Yamraj and Chitragupt in the popular sitcom "Yam Hain Hum", were seen exploring Mumbai where they tried out the city's cuisine including vada pav, bhel and pav bhaji.
As per the sequence, Yamraj and Chitragupt will travel to the capital of Maharashtra to get a glimpse of its various famous sites including Chhatrapati Shivaji Terminus station and Juhu Chowpatty.
As the show is based in Delhi, it was a change for the duo to visit Mumbai where they were surprised by the hustle and bustle of the city; they were also strangers to the Marathi language.
"I love the local Mumbai food like vada pav etc. I am a Maharashtrian and obviously love Mumbai city. I don't get the opportunity to see the city much as I am always working. I am sure this track will entertain all viewers and make them tumble with laughter," Atul said in a statement.