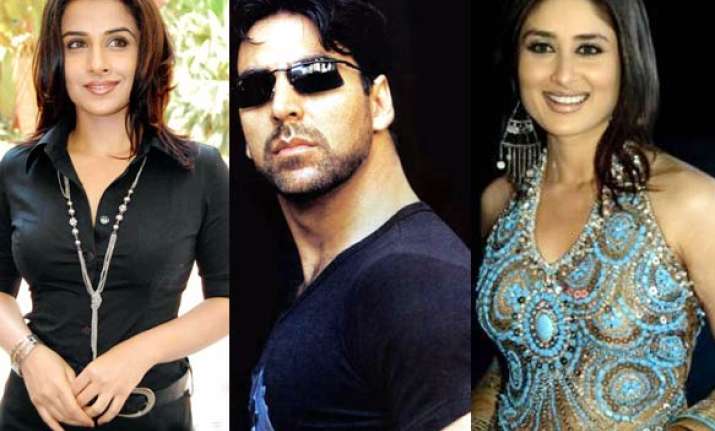 The sequel to Once Upon A Time in Mumbaai  will feature the life and times of underworld don Dawood Ibrahim and Akshay Kumar will be playing the role. Ekta Kapoor is now faced with the challenge of finding an actress, for the character Mandakini, who was allegedly involved with Dawood, reports Mumbai Mirror.  
In part one of Once Upon A Time in Mumbai, Amy Kingston's resemblance to Mandakini, won her the role, as a one-night partner of Dawood, played by Emraan Hashmi.  
A source close to the film said,  "The second part of Once Upon A Time In Mumbai is going to be on a much bigger canvas and hence Balaji is looking at a top actress to play the female lead. It would be either Kareena or Vidya.  Mandakini's character needs an actress who can emote very strongly. Kareena and Vidya best fit the bill."