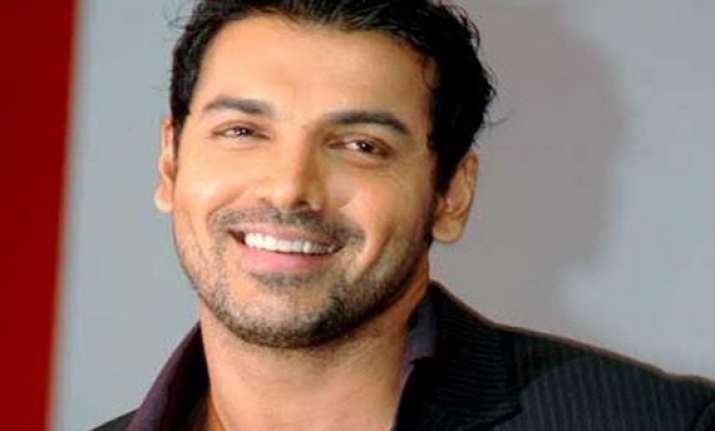 New Delhi:: His maiden production "Vicky Donor" gained a lot of critical and commercial acclaim and actor-turned-producer John Abraham says he wants to continue making films that have an indelible impression on the audience.
The 39-year-old actor, who made the film with a new star cast and a budget of Rs seven crore, ended up earning close to 40 crores just from the Indian box office and John says he is loving his stint as a producer.
"I just think that my sense of comfort as a producer is coming along and it has been a natural progression from being an actor to a producer. I want to create that kind of cinema that lives beyond my life and 'Vicky Donor' has been a positive step in that direction.
"Now I am not going to lose steam from this point on. I have no shame in going to any ends to make sure that a good film is made. More so because I am strictly going as per my belief and faith," John said.
There are quite a few films in the pipeline like "I, Me Aur Main", "Kaala Ghoda", "Hamaara Bajaj" and "Jaffna", which the actor will partially or entirely produce in the months to come.
"There are good plans to make different films. They would belong to different genres and subjects with either fresh or established cast. The budgets could range from 5 crore to 25 crore but the idea is to spend as much as it is required to make a project viable," John said.
The actor will be next seen in two action films "Race 2" and "Shoot Out at Wadala". While the former see him do some cool dare devil action for Abbas-Mustan, in the latter he will get into a period setting and play a dreaded don.
"It is quite an intense outing for 'Shoot Out At Wadala'.  I try to work with good people, the ones who have a positive air around them and are good in their hearts.
"Rest everything falls into place by itself because once you have faith in your director and vice versa, it enhances the professional setup," he said.