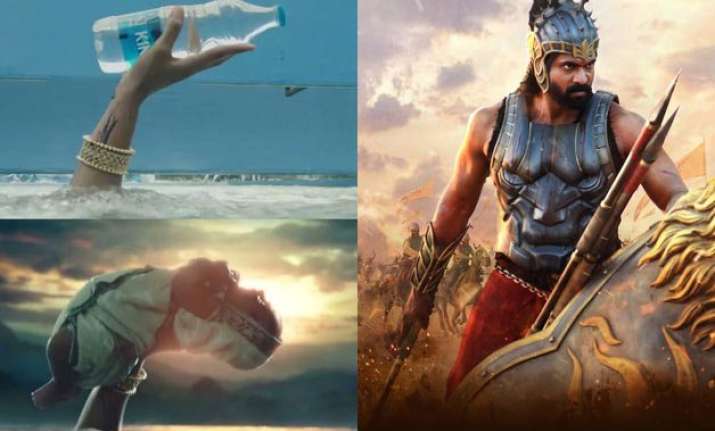 New Delhi: The blockbuster movie 'Baahubali: The Beginning' changed the way audiences view Indian cinema for the good. It shut down all complaints of movie goers who thought Indian cinema could never match the visual affects of Hollywood movies like '300' or 'The Harry Potter Series'.
The movie which took 500 days to complete saw a bumper opening at the box office and received tremendous applause from the audience which it truly deserved. Director SS Rajamouli wanted this magnum opus movie to be nothing short of perfect. The opulent nature of the movie still hasn't left the audiences heart.
The fictitious period drama left audiences awed with the magic it weaved on the silver screen. The credit for such spellbinding visuals goes to Hyderabad/USA-based Makuta VFX. The YouTube channel of this company released a video titled 'Breakdown' which shows how visual effects changed the face of the movie.
It breaks down to the tiniest detail of the scenes in which VFX brought such things in front of our eyes which were miles away from reality.
Whether it's the iconic scene of the baby's survival and Sivagami's sacrifice or the jaw-dropping waterfall scenes, Avantika's seduction act and the grandeur palace; are all well explained in the video.
Watch the video to get amazed by the impeccable job done by Makuta VFX: