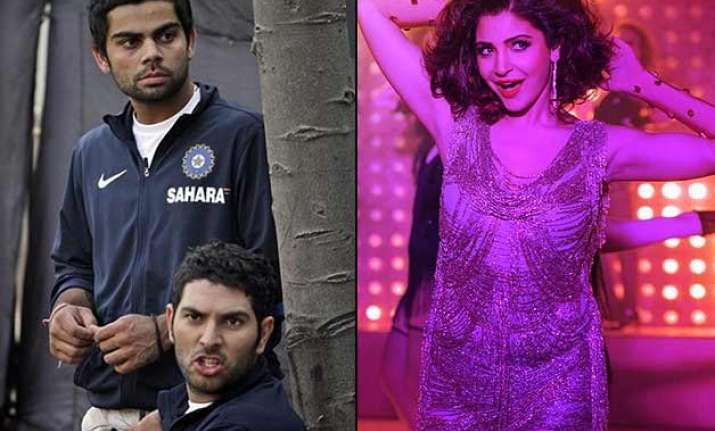 Virat Kohli Anushka Sharma's relationship gets a new turn
New Delhi:
Anushka Sharma's glamorous performance in '
Bombay Velvet
' is garnering rave reviews from all over. What is more exciting is to know how her pals are reacting to her ultra sensuous Rosie Noronha look.
Even cricketer Yuvraj Singh is not behind in expressing how smitten he is with Anushka Sharma in Bombay velvet.
At least that's what his latest social media tactic indicates towards.
As Anushka Sharma posted a collage of her various vivacious looks from the film on Instagram, what caught our eye was something truly amazing. The posted pic was captioned as "Many moods of Rosie...#BombayVelvet 15th May."
And amid the several appreciating comments that the pic triggered, one comment had the views of our very own star cricketer.
Yuvraj Singh, who happens to be one of the close buddies of Anushka's beau Virat Kohli, praised the actress' looks in a definite wonderful way. Yuvraj wrote "Oye Hoye Rosie bhabhi! Looking Awesome".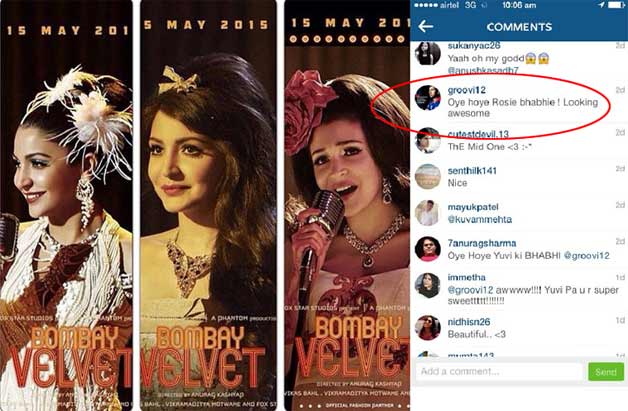 While as impromptu and quirky as it seems, the comment was later deleted.
Considering Yuvraj's peppy comment had 'bhabhi' written in it, we don't think either Virat or Anushka might have had any issues with it! Well, then what could have been the reasons behind the unfortunate deletion?