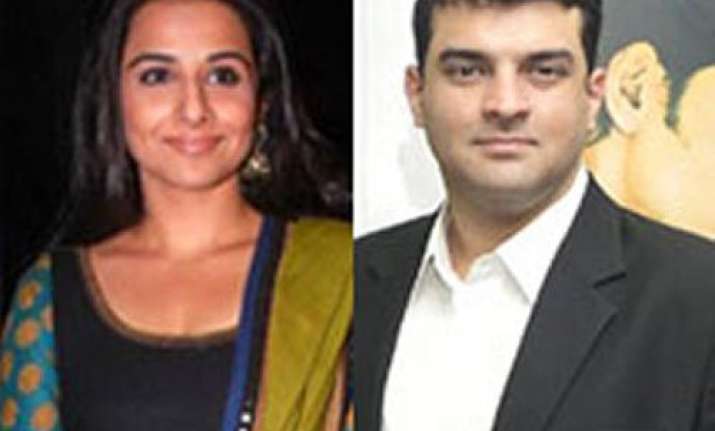 Sultry actress Vidya Balan is all set to exchange rings with the head honcho of UTV motion pictures Siddharth Roy Kapoor, says a media report. According to the latest buzz, they will even try the nuptial knot very soon.
A top industry source told a leading newspaper daily, "Vid and Sid are close. And in the past weeks they have been spotted spending quality time with each other on two occasions. The first time was when they reportedly stayed back after an awards night in Singapore and more recently when they were photographed in casual attire at a beach destination in India.''
In the past, Vidya has been linked to her co-actors Sanjay Dutt and Shahid Kapoor. In both the cases the rumours turned out to be false. But this time around, she has been spotted with Siddharth at numerous places having a good time. The actress, who is known for her stellar performances in films like 'Paa' and 'Ishqiya' may consider getting engaged to Sid soon.
Incidentally, the film corporation executive is still waiting for his divorce to come through and hence is not comfortable talking about his "friendship" with the actress just yet.However, Vidya's secretary has rubbished all this news. He said, "Vidya has to first know Siddharth well enough to marry him. One doesn't necessarily marry people one is friendly to or has dinners with." The couple has still not spoken about their relationship in public. Siddharth is a private person and is mum over the issue. On the other hand, Vidya, who is pretty outspoken, has also preferred to keep tight lipped this time.