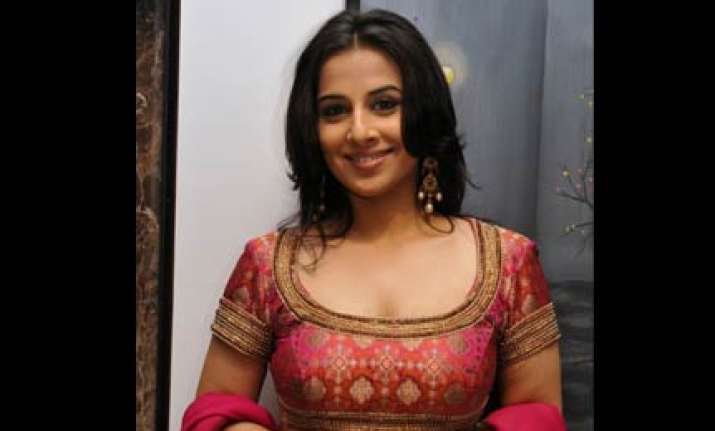 Impressed by Vidya Balan's chemistry with Abhishek Bachchan in Paa, Film maker Rohan Sippy has cast her in a cameo in his film Dum Maro Dum, says a media report.
After the release of Paa, several reports talked of how fond Vidya had become of Abhishek. Vidya,who plays Amitabh Bachchan's mother in the film, was extremely impressed by Abhishek's caring demeanor towards his father during the shooting of the film. So moved was the actress that she confessed her desire to have a son like Abhishek in real life.I would prefer a son like Abhishek, she had categorically said.
While that may or may not happen, Vidya's chemistry with Abhishek in Paa did wonders for the audience, which wants to see them together on screen again.Thus Rohan Sippys forthcoming Dum Maro Dum, will feature the actress in a long cameo role with Abhishek Bachchan.  
When asked if a special cameo role is being created for Vidya in Rohan's film, a source from the unit says, Created wouldnt be the right term to use.  There was a role for which Rohan was looking for an Indian face.  
Elaborating on why Vidya was chosen to play this cameo role, the source says, Rohan has watched Paa and he quite liked the chemistry between Abhishek and Vidya. He strongly felt that the two of them looked very good together on screen.  
Apparently, Rohan approached Vidya recently, who liked the cameo role as well. She has agreed to do the film. The modalities are now being worked out. Vidya will soon join the cast of Dum Maro Dum.