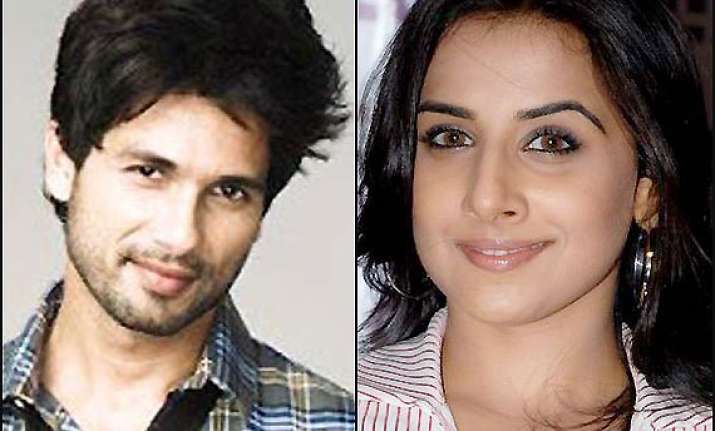 Shahid Kapoor's house hunt has finally ended with a plush apartment in Juhu.
The house hunt became even more interesting as Shahid has purchased the apartment in a building called Parenta located on Juhu, Tara road where his ex-lover Vidya Balan resides.
Vidya who got married to UTV-Disney head Siddharth Roy Kapoor in December 2012 has been staying there ever since her marriage on the third floor. Vidya and Shahid have become neighbours now as Shahid has bought a ground floor apartment in the same building on a massive amount. 
Shahid and Vidya were allegedly dating when they acted together in 'Kismet Connection'.  Due to renovation work Shahid hasn't moved to his new apartment but we are sure it will create a awkward situation for Vidya , Shahid as well as Siddharth too.
At present Shahid lives in his Raj Classic in Yari Road residence, where
Priyanka Chopra
lives but in different wing. Shahid was found at Priyanka's place when Income Tax officials raided her residence few years ago.  Shahid and Priyanka were dating at that time.
This means that Shahid will again be neighbour of his ex-girlfriend but this time different one!