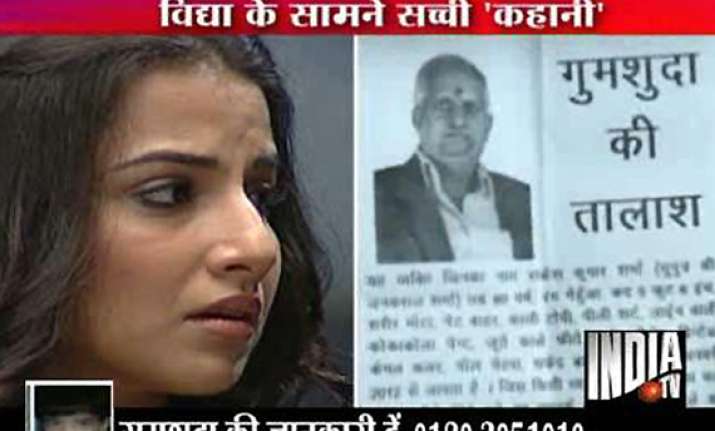 New Delhi, Mar 4: India TV on Sunday roped in Bollywood actor Vidya Balan to host a show aimed at helping families to find out about their missing members.

The campaign aims  at helping families in finding out their dear ones, who are missing due to mysterious reasons.

In the show, Vidya Balan listened to cases of people missing from their respective families. It also aims at  seeking public cooperation in tracing out the missing persons.

If you find out any of the Missing Person shown in the videos, please contact at  the following numbers:

120-3051010 (India TV  Noida Office Number)
9350593505 (India TV Helpline Number)

Vidya's upcoming film 'Kahaani' is also about a pregnant woman in search of her missing husband in Kolkata.