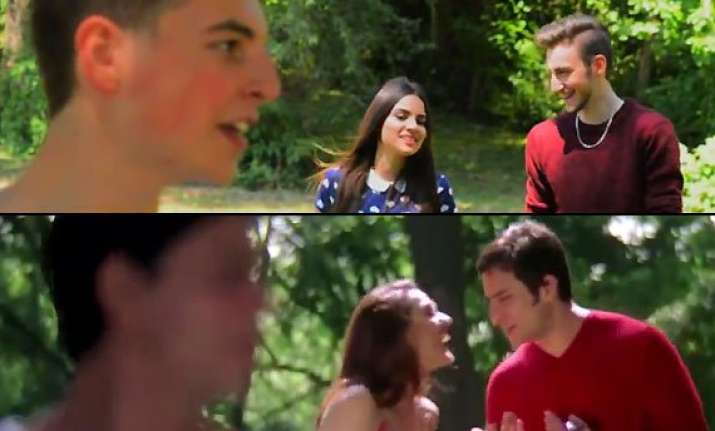 Over the time, we have seeing Bollywood paying their silent (copied) tribute to numerous Hollywood flicks, be it with Ghajini or Barf!
But this time it's totally the other way round, few students from abroad have shared this video for every Bollywood fan out there.
In one of the most apt tribute until know, we'll see three foreign university students enacting the entire 'Kal Ho Na Ho' title track in the exact same manner it was done a decade back.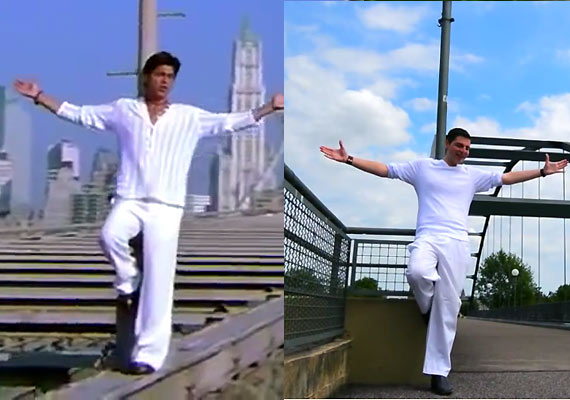 The main lead tries his best to copy the 'badshah' of Bollywood Shah Rukh Khan, in the same way that makes every girl go weak in their knees even today!
However, the other two reprising the roles of Preity Zinta and Saif Ali Khan have also put in a lot of effort in too...
Watch video!
Watch original video here...