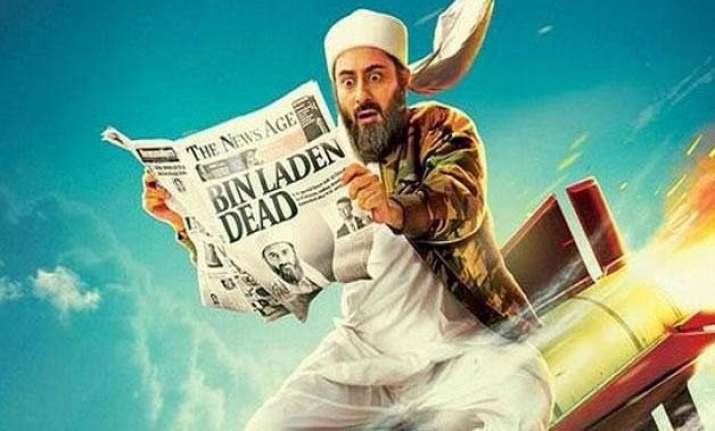 Rating: 1.5/5 Stars (One and half stars)
Star Cast: Manish Paul, Pradyuman, Sikander Kher, Piyush Mishra
Director: Abhishek Sharma
Six years after giving us a satirical comedy 'Tere Bin Laden', director Abhishek Sharma has come up with a sequel that is moredead and hardly alive.
It's quite the film that manages to exhaust you with its premise alone.
The story follows the success of 'Tere bin Laden', where director Sharma (Manish Paul) and Paddy Singh ( Pradhyuman) finds themselves cornered as actor Ali Zafar hogs all the limelight.
In another part of the world, President Obama is in conundrum as he is yet to present a photograph that confirms Osama was killed. And for Obama to get re-elected ded Osama's image is a must. CIA man Bob aka David Chaddha (Sikandar Kher), takes it upon himself to nab the duplicate Osama aka Paddy and recreate the murder scene.
In Pakistan Kahilili (Piyush Mishra), leader of a Mujaheedin group plans to kidnap Paddy to confuse the world that Osama is alive. Sharma and Paddy are taken for a ride by Bob posing as David Chaddha, a Hollywood producer who lures Sharma to make a Hollywood film on Osama's killing. But the duo (Sharma and Paddy) are kidnapped by Kahilili's men. What happens next is a tussle between CIA and terrorists to take hold of Osama.
It seems the writers of 'Tere Bin Laden' Dead or Alive have overworked on the script as they have ended up creating something where laughs are as frequent as rains of Thar Desert.
Film's screenplay also lacks flare as it mostly relies on the talent of Manish Paul and Sikander Kher.
Chaudhary Amalendu's cinematography deserves an honourable mention as he has put in  special efforts to ensure every possible detailing in the film.
Though TBL-2 is high on satire with scenes like US using drones as video games to kill terrorists, or the wannabe directors and actors who dream big after taking degrees from institutes with dubious reputation, also the Olympiad of bomb relay and landmine jump symbolising how value of life has fallen in some parts of the world but, they are not remotely funny.
Manish Paul is good but this is the kind of script that has not done justice to the actor. Sikander Kher's double act of a CIA spy and Producer Chaddha is the most impressive performance in the film. His quick switch from a faux Yankee accent and Punjab-laced Hindi stands out in the film. Piyush Mishra is brilliant as usual but his role looks more repetitive. Ali Zafar's special appearance adds no value to the film.
Though, TBL-2 has retained most the crew but with its lumpen storyline it fails to recreate the magic of its prequel.