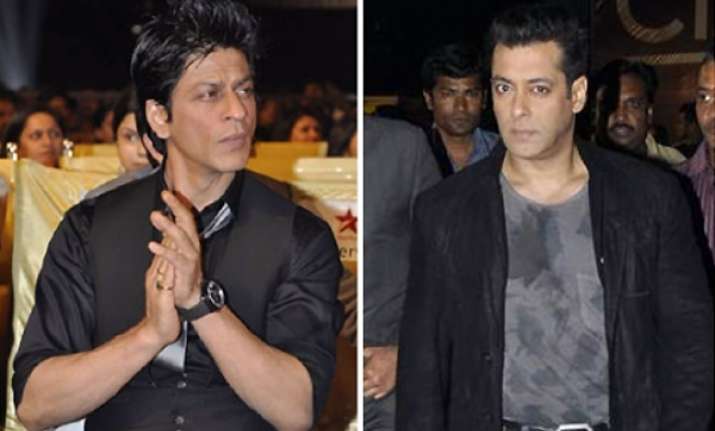 Mumbai, Dec 20: All is not well between Salman Khan and Shah Rukh Khan.

The two recently ran into each other in a Delhi bound aircraft,when SRK had to flee to avoid any uncomfortable situation.

The two again came close to having a face off again at Riteish Deshmukh;s birthday bash, but the two chose their own corners in a single room.

At the  bash held in a south Mumbai five star hotel  on December 17, SRK chose not to run away but he simply steered clear of Salman's way, reports Mumbai Mirror.

Since the two stars had an ugly spat at yet another birthday party in July 2008, they have tried to time their entries and exits strategically to avoid having to face the other.

At Riteish's birthday bash, Shah Rukh came at 1 am. His  friend Mushtaq Sheikh was with him.

SRK was shocked to see Salman there. He simply went up to Riteish and wished him. He  was seen chatting to a few other stars who are close to him.

Shah Rukh soon retired to a corner with friend Mushtaq Sheikh. Riteish and his fiancee Genelia D Souza joined them soon, said an eyewitness.

Meanwhile, Salman stopped interacting with too many people as well. He stayed put in his corner with his brothers Arbaaz and Sohail.

Shirish Kunder and Sajid Nadiadwala kept them company, the eyewitness said.

For Mushtaq Sheikh,who is close to both SRK and Salman, things got a bit trickier. He did the balancing act well.  He went up and spoke to Salman as well.

It was a big venue so there wasnt too much of a problem. Unlike the in-flight fiasco,this time, it was Salman who left the party first.

Shah Rukh stayed put for a while. The tension eased after Salman left the party.