Follow us on Cast: Ranbir Kapoor, Deepika Padukone,Javed Sheikh
Director: Imtiaz Ali
Music: A.R.Rehman
Rating: ***(3/5)
Tamasha offers a wonderful message to the audience. It simply tells us to come out of the facade that we put before the world and discover our real self.
The movie tells the story of Ved (Ranbir Kapoor) who is a storyteller at heart but leads a mundane life bound by social conventions.
Ved meets Tara ( Deepika) at Corsica, an exotic island in France. Both decide that their story will be different-- they will not ask names, will have no connection after Corsica. But both develop fondness for each other but depart as promised earlier.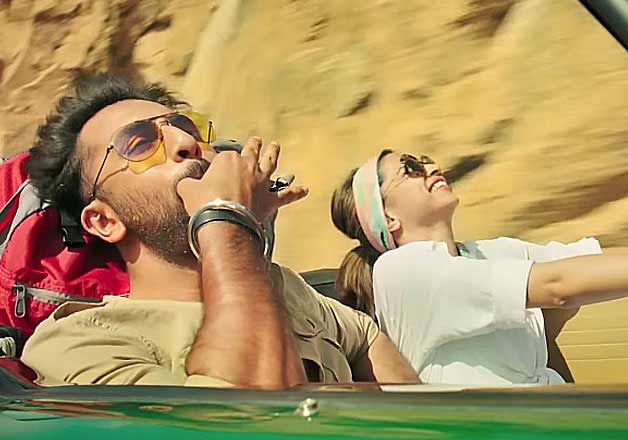 Back in India, Ved is used to his boring office job and has compromised with his destiny. Suddenly Tara reappears in his life but finds an altogether different person (Ved) here. She challenges Ved's notion of life and tells him to rediscover his real self. What follow next is Ved's journey of rediscovery and the realisation of his childhood dream.
Imtiaz Ali's brilliant writing and skilful direction are in full display. He has painted the canvas with vivid colours of imagination. Besides Tamasha also has great production value.
Ravi Varman's camerawork is spectacular to say the least. You will witness some breathtaking visuals of Corsica. The sleek dreaminess of images will surely mesmerise you.
Moreover, A R Rehman's soulful music is one of the major attractions in the film.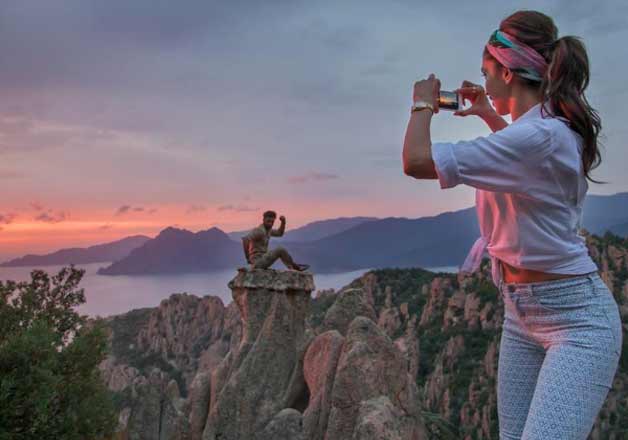 The problem lies in the pace of the story. While classes may find the Tamasha's theme invigorating, the masses may not like it. Tamasha does test your patience in the first half as Imtiaz's indulgence at times gets the better of you. If only Imtiaz had worked out a more tangible narrative, it would have been more fun
Ranbir is back with a bang. He lends immense depth to Ved's charm and complexities. Over the time Ranbir has amazed us with his sheer range; he is one of the few lead actors of Bollywood who can keep things understated and emote through their eyes. Deepika despite having lesser screen time than Ranbir, ensures that her performance will be etched in the memories of the audience as long as they remember the film.
Tamasha succeeds in providing a meaningful experience for moviegoers. However, Tamasha's non-linear narrative style does play a spoilsport but if the audience is willing to invest more, it's a rewarding experience.
Watch Tamasha's trailer here