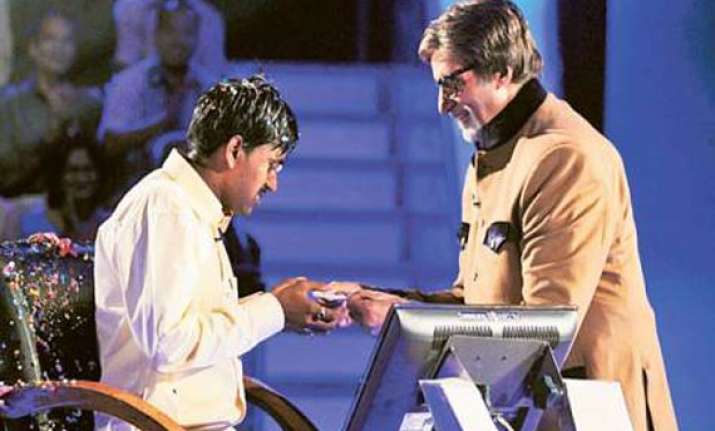 New Delhi, Dec 13 : After being questioned by many as to why Sushil Kumar, the first to win Rs 5 crore on 'Kaun Banega Crorepati 5', hasn't received his prize money yet, the show's host Amitabh Bachchan has said that Kumar's cheque is ready.
Bachchan said that the 27-year-old wants the cheque at the an upcoming award ceremony in the national capital. "People asking why Sushil Kumar not paid his KBC win...  cheque ready, but he wants it at CNN-IBN Award ceremony in Delhi on 16th."
Also as per terms and conditions of Sony, they have to pay within 60 days of on air broadcast... so still time for expiry," Bachchan tweeted.The episode, in which Kumar won the jackpot, was telecast on November 2.
He has reportedly said that people have been approaching him for financial help ever since he won the reality game show, but isn't able to help as he hasn't received the money yet.

Before his big win on KBC, Kumar worked as a computer operator and tutor, earning Rs 6,000 per month. He is married and lives in Bihar with his five brothers, five nieces and a nephew.

He has now become the brand ambassador for the Mahatma Gandhi National Rural Employment Guarantee Scheme.