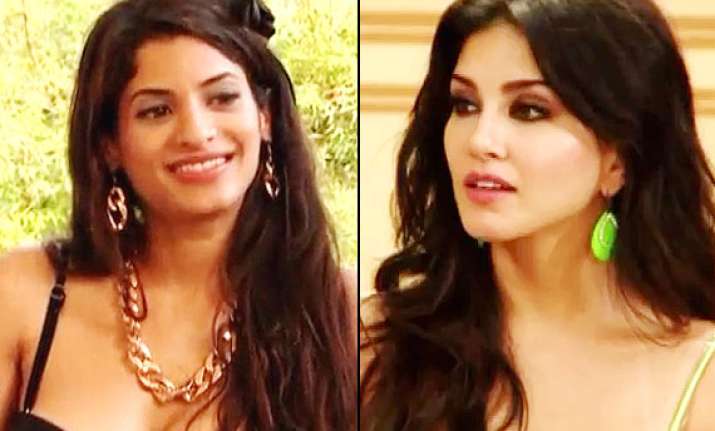 New Delhi: Splitsvilla, Episode 7 was high on glamour quotient from every angle. The moment of a surprise turned out to be a huge treat for the male contestants there as a new hottie entered the villa.
A wild card female entry, Dana Vana joined the rest of the girls in the show and became a giant hit amongst the boys there. While the boys seemed to be completely under the spill of that Israeli beauty, girls' insecurity was evidently visible.
The lady even witnessed a cold shoulder from Palak, who happens to be the muse of Abhishek in the villa.
While Dana enjoyed all the men's attention in the villa, it was Sunny Leone whose magic seemed to be getting faded by the allure that the hot lady spread with her entry.
Sunny gave her dampest appearance on the show. Though the actress looks terribly amazing in whatever she sports, Episode 7 saw Sunny paying a heed to her appearance.
Her not-so-dressed-up look didn't enchant us and we surely missed our usual the ever-so-sexy Sunny Leone on the show.
Apart from the sassy Dana's entry, the show also witnessed an extension of Mayank Pawar's rising rage against the current king, Shravan and he made sure to give him a tough survival in the battle of being the next king of the show.
Mayank has not forgotten the elimination of his lady love, Pooja, the last week; and desperately wanted to take revenge from Shravan-the king. Therefore, despite his shoulder injury, he seemed to be evidently putting his heart and soul in the physical task to defeat Shravan.
Now Shravan, who knows that almost the entire villa has gone against him, wants to win the task on the grounds that there are no more friends of him in the villa.
The episode ended while building curiosity about who is going to be the next king, Shravan again or Mayank Pawar.