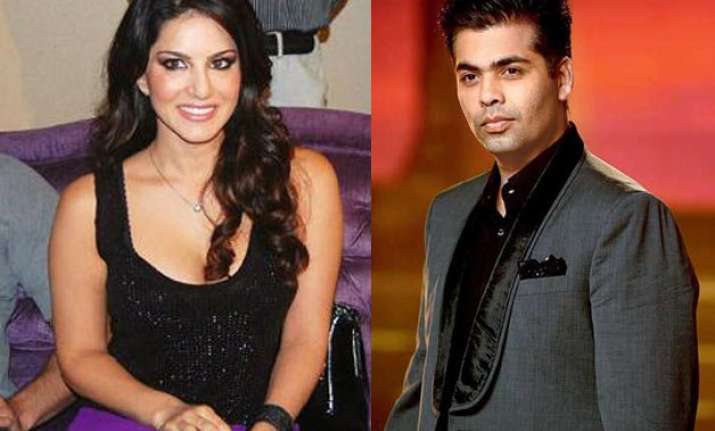 New Delhi: In what could come as a surprise and shock to many, actress Sunny Leone has reportedly been roped in by director Karan Johar for his next project. The movie 'Ae Dil Hai Mushkil' stars diva Aishwarya Rai Bachchan and apparently Sunny will be doing a cameo in the movie.
After a really long time, Karan Johar will be putting his director's hat on for this movie.
Insiders from the industry reveal that Karan has already signed Sunny Leone and she will begin shooting next year. Sunny Leone's movies are known to do pretty well but she has never got a chance with the elite class of Bollywood. Her hot and sizzling image might be the reason for her movie's successes but her adult film background has kept her away from working with big names.
She had also complained about this but if Karan Johar's movie is her next venture, the stars are working in her favour. Her talents and box office business have finally made her noticed in the industry.
Sunny Leone will also be playing a cameo in 'Singh Is Bling' which stars Akshay Kumar in the lead and is due for release on October 2nd, 2015.
Along with Aishwarya Rai Bachchan, 'Ae Dil Hai Mushkil' also features Ranbir Kapoor and Anushka Sharma.