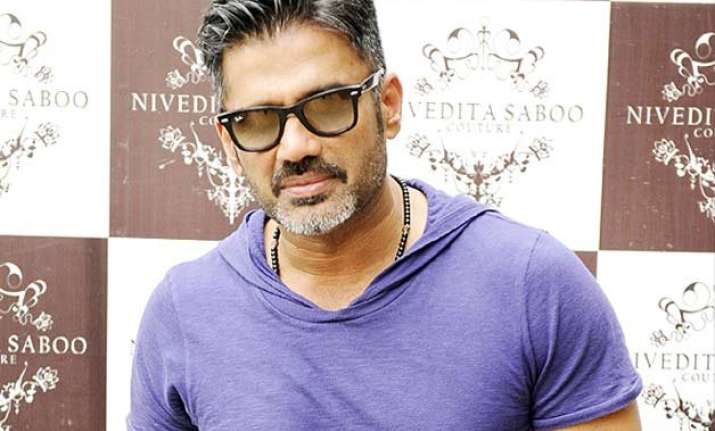 Sunil Shetty turns 54 today. The actor who debuted in the year 1992 with the movie Balwaan has featured in over 110 movies. In his career that spanned over fifteen years, Anna as he is usually referred to in Bollywood was the favourite action hero. But action was not the only genre he excelled in. He did equally well with romance, comedy and unconventional movies.
On his birthday, here is a list of movies that you should binge watch. Grab a bucket of popcorn and treat yourself to a Sunil Shetty movie marathon to experience every human emotion there is:
Border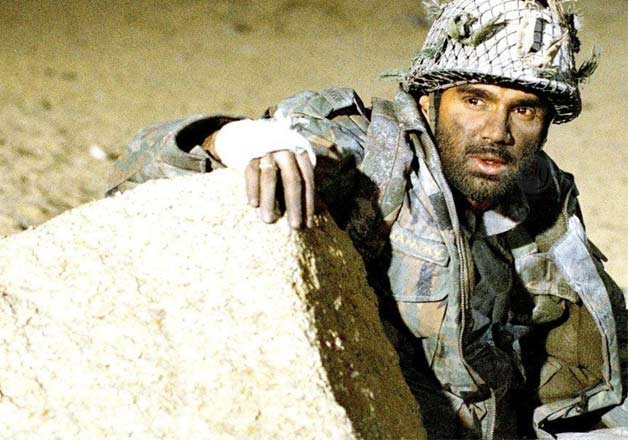 Independence Day is just round the corner and obviously this movie will be aired on one channel or the other. But you shouldn't wait for 15th August to watch this classic released in 1997. Directed by J.P. Dutta, Sunil played the role of BSF commandant Bhairon Singh. His role was appreciated and it earned him a nomination for Filmfare Best Supporting Actor Award.
Sunil essayed the role of Bhairon Singh so well that he became a role model for the 90s kids. His strong performance sends chills down the spine every time you watch it.
Dilwale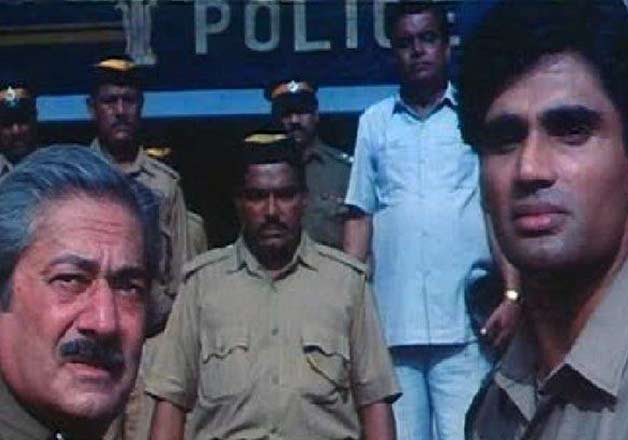 It is very easy to be overshadowed by the stardom of two stars when you share a movie with them in the beginning of your career. This didn't happen with Sunil Shetty.
In Dilwale, which was a 1994 romance action movie, Sunil Shetty had actors Raveena Tandon and Ajay Devgn along. Devgn who was the lead actor became a mental patient after Tandon broke his heart and Shetty took it upon him to impart justice to Devgn. This movie was a huge commercial success that year.
Even though Sunil Shetty was the supporting actor in this movie, his performance was very well received. His compassion towards Ajay Devgn's character did not go unnoticed and he got nominated for the Filmfare Best Supporting Actor Award.
Hera Pheri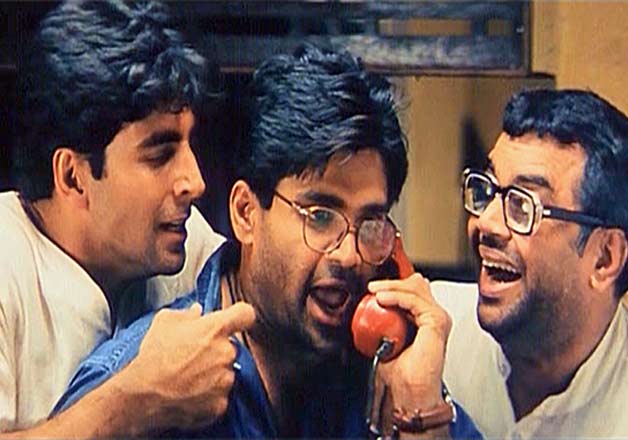 This movie undoubtedly is one of the most classic comedy movies of Indian cinema. So much so, that fans consider that if there is one movie that can match the standard of Jaane Bhi Do Yaaro, it is this one.
The three actors Paresh Rawal, Akshay Kumar and Sunil Shetty take you on a laugh riot. But what is a surprise to the eyes in this 2000 release is the role of Ghanshyam played by Sunil Shetty.
Sunil who had established himself as an action hero for the greater part of this decade took a risk with Hera Pheri. And it turned out too luminously for him. The simplicity of Ghanshyam, his fight with Raju (Akshay Kumar) and his equation with Babu Bhaiya (Paresh Rawal) are blended perfectly.
Watch Hera Pheri for Sunil Shetty only and you will know why he is a classic actor.
Dhadkan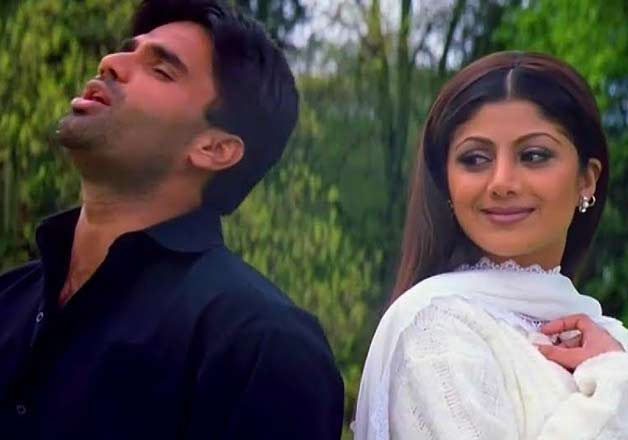 Sunil Shetty showed patriotism with Border, compassion with Dilwale and comedy with Hera Pheri. But with Dhadkan he displayed a stronger emotion, revenge. 
Sunil Shetty as Dev portrayed the ordeals of being a poor man who falls for a rich girl Anjali (Shilpa Shetty) too well. If Akshay Kumar as Ram became the embodiment of an ideal son, husband and businessman, Sunil Shetty was the personification of revenge, evil and hatred.
Dev went on to become one of the most loved villains of Bollywood with audiences justifying each and every move he takes to heal his broken heart. Sunil Shetty won the Filmfare Best Villian award for this 2001 release.
Red Alert: The war within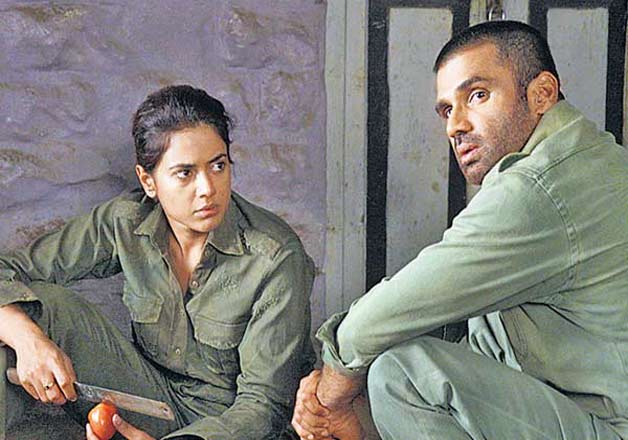 Whenever a movie gets inspired by a real life incident, it increases the pressure on the actors multifold. They are expected to bridge the gap between the reel and real through their performances.
Sunil Shetty bridged this gap amazingly well in this 2009 movie.
Red was about a cook Narasimha who gets caught up between the fights of the administration and the naxalites and is forced to work for the latter. Shetty as Narasimha garnered a lot of appreciation and while the movie wasn't a commercial success, it was critically acclaimed. He bagged the Stardust Search Light Award for Best Actor for this one.