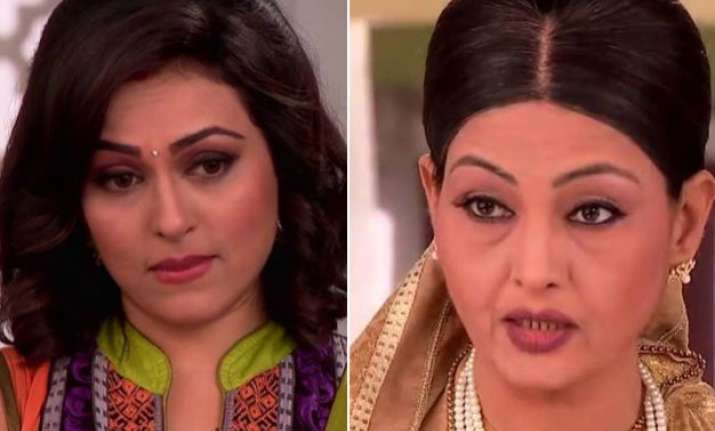 New Delhi: TV serial Suhani Si Ek Ladki is going through interesting twist and turns with the entry of masked girl in the house.
In the last episode, we saw the the leading couple Suhani (Rajshri Rani Pandey) and Yurvraj (Sahil Mehta) bringing the girl to the Birla house. It has given immense tension to Dadi.
The old lady doesn't want the family to know about her connection with masked girl. But to her misfortune, she collided with the masked girl when Suhani was walking out with the lass from the room. They both fell on the ground and the unexpected happened.
Though, after the collision, Dadi tried to hide her face but the girl recognizes her and calls out her name loud. Her reaction shocks Suhani.
In the upcoming episode, Suhani will be seen asking the girl about how she knows dadi and what made him call out her name. But here the question is whether the little girl will unfold Dadi's secret and how the family will take it.
On the other hand, Dadi gives last chance to Ragini to prove her trust worthiness. To earn the faith back, Rags will kidnap Pratima's child Golu.
If this was not enough for drama, Menka will be seen tempting the masked girl and asking her to come along. After all what are her intentions?
To get more updates stay tuned to IndiaTV.