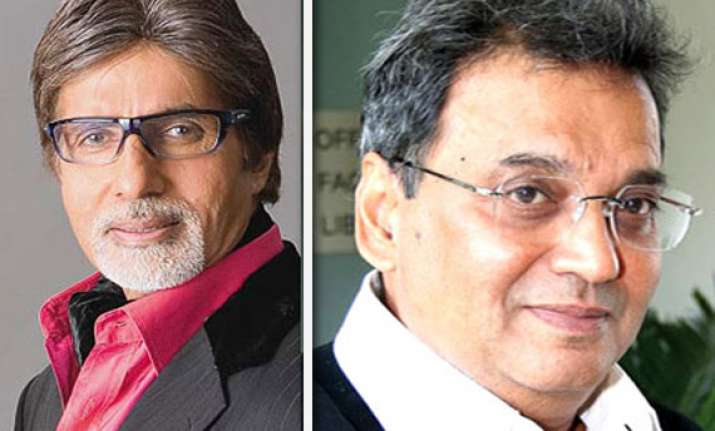 Mumbai, Mar 28:
Yesteryears' showman Subhash Ghai, who hasn't been on talking terms with
Amitabh Bachchan
for the last 25 years, broke the ice by visiting him at Jalsa on Sunday, Mumbai Mirror reports.
The two may have exchanged pleasantries at public events but for all practical purposes, they haven't exactly been on talking terms ever since their film together Devaa was scrapped within the first few days of shooting because of 'creative differences' between them.
Ghai, who has mellowed over the years, feels differently about the episode.
Apparently, he attributes the shelving of the film to his own arrogance or maybe even ignorance.
Possibly, that is one of the reasons why he decided to visit Big B. And reportedly, Devaa wasn't even mentioned when they met.
Ghai has a completely new project in mind for Big B – a big wide-screen spectacle in line with his biggies with Dilip Kumar like Vidhaata, Saudagar and Karma.
Ghai tried to play down the excitement saying, "I went to meet him at his home with no hidden agenda, just to catch up with him and wish him a speedy recovery. It was long due.
"I am his admirer. I'd love to work with him. We need a great script. I consider him the best actor in the country after Dilip Kumar."
Big B too confirmed that Ghai had visited him. Big B, who is recovering from a major surgery and post-surgery complications, has, for now, decided to focus on the next season of Kaun Banega Crorepati.
And as for films, he has only given his nod in principle to Sudhir Mishra's Mehrunissa.