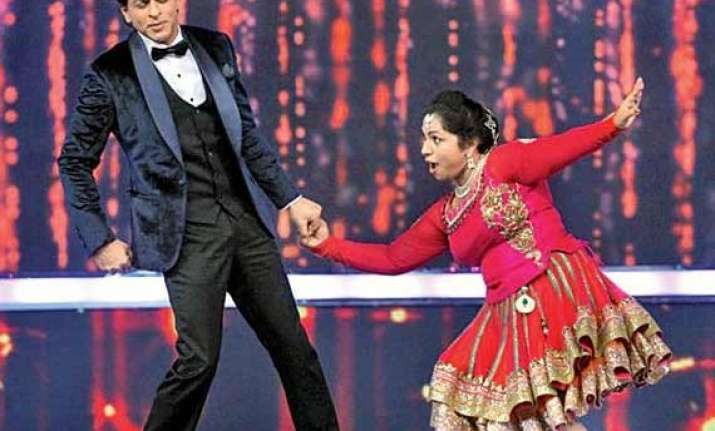 Mumbai: Perhaps Shah Rukh Khan's biggest virtue is his ability to establish a connect with his fans in a jiffy. The same happened when while shooting for reality show "Dil Se Naachein Indiawaale", he came across contestant Nora John, a Delhi-based nurse, and he danced with her.
Nora is married and has a son, and it is dancing that keeps her going when she's done with her patients for the day.
When she came face-to-face with SRK on the reality show, she shared that she works at the Sir Ganga Ram Hospital in the capital.
Then SRK revealed that it happens to be the very hospital where he was born. He asked Nora: "Are you sure you aren't the nurse who delivered me?"
Nora, who finds dance to be her stress-buster, giggled as she said: "No! It wasn't me!"
"Dil Se Naachein Indiawaale", which will be aired on Zee TV, celebrates people who dance their heart out without knowing the techniques.
Nora dazzled not just Shah Rukh with her performance, but also actor Abhishek Bachchan who said that if he were to make a sequel to "Dostana", he would certainly want to model one of the characters on Nora's feisty, spirited personality.
He also expressed his appreciation for Nora by dedicating the line "Jiya jale, jaan jale, Nora tale" to her, and shook a leg with her on stage.