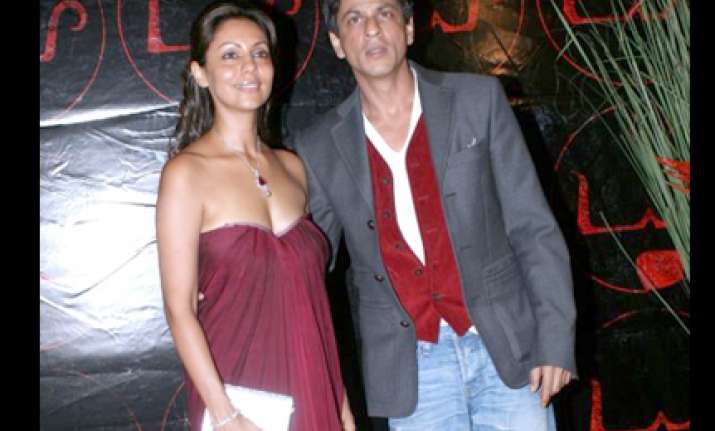 Bollywood superstar Shah Rukh Khan may have won many national and international awards, including 14 Filmfare trophies, but surprisingly he never got any gift from his wife Gauri in their 24-year-old relationship. 
"Gauri has not given me a single gift....and the excuse she gives is 'What can I give a man who has everything including me?'," the actor said. 
While talking with his director-friend Farah Khan on her celebrity chat show 'Tere Mere Beach Mein', to be broadcast tomorrow on Star Plus, the 42-year-old 'Baadshah' of Bollywood also revealed that his wife usually doesn't accept his gifts either. 
"Normally all the gifts I've given Gauri in the last 24 years, she always accepts it and gives me a casual hug in front of all but 99.9 per cent of the times she returns the gift and takes something else in its place," Shah Rukh said. 
Recalling an old incident, Shah Rukh said that his wife had once secretly exchanged his T-shirts for a handbag in London. 
  "I was in London after my spine injury and I bought some oversized T-shirts. I couldn't wear them so I asked Gauri to get them exchanged. But she told me that in London we can't do that," the actor said. 
"Later my friends told me that Gauri had exchanged the T-shirts and got a hand-bag for herself saying since I was in hospital what would I do with the new T-shirts, instead a handbag will be more useful," he added. PTI