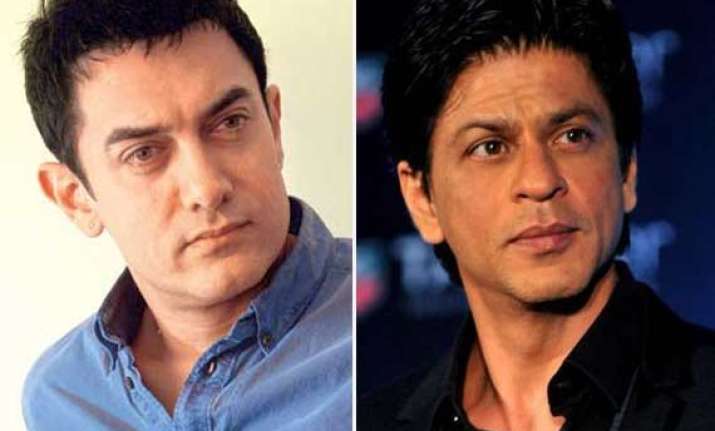 New Delhi: Bollywood celebrities like Amitabh Bachchan, Aamir Khan, Gulzar, Ranbir Kapoor, Farhan Akhtar and Sonakshi Sinha have come together to support "HUM HAIN… Umeed-e-Kashmir" - a campaign to raise funds and awareness for flood-ravaged Kashmir.
The campaign is an initiative of entertainment industry led by the Event and Entertainment Management Association (EEMA), the Film and Television Producers Guild and Zee Entertainment Enterprises Ltd.(ZEE).
The relief campaign started on Gandhi Jayanti, Oct 2, with a message from Ranbir calling on the nation to join hands and help people of Jammu and Kashmir. The message was released along with a thematic music piece composed by Gulzar and Vishal Bhardwaj and sung by Sukhwinder Singh.
On Oct 18, a concert will be hosted at the Indira Gandhi Indoor stadium here and will feature stars like Aamir, Farhan, Ranbir, Sharmila Tagore, Gulzar, Sonu Nigam, Shaan, Rekha Bhardwaj and Imtiaz Ali.
The stars will appeal and urge people to donate to key NGOs and specified Disaster Relief Funds in support of the Kashmir relief project.
"The plight of the people of Jammu and Kashmir has always been a matter of concern and the floods have only made it worse.
"All that we do simply won't be enough to meet the various challenges facing the people; but every drop counts. Hence, we call on everyone in our country and from the world community to come forward and provide their support," Amitabh said in a statement.
The campaign's highpoint is the creation of simultaneous live events on ground across seven cities on Oct 18 with the main event in the capital as well as Mumbai, Chennai, Bangalore, Hyderabad, Kolkata and Jaipur.
The whole event will be aired on Oct 26 on 38 Zee channels.
A collection of celebrity memorabilia will also go on auction. All money generated through the fundraiser through sale of tickets, donations, sponsorships, commercial time and auctions will be given to charities in Jammu and Kashmir and the most recently hit Assam.
Mukesh Bhatt, president of the Film & TV Producers Guild of India, said: "The Indian entertainment industry has shared a wonderful symbiotic relationship with the land of Kashmir over the years and the time has come to repay the generosity and hospitality of Kashmiris in their time of strife."