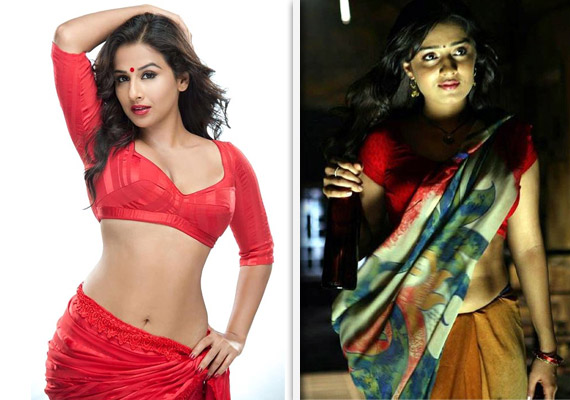 Mumbai, Mar 28: South Indian production houses are eager for the remake of The Dirty Picture starring Vidya Balan, MidDay reported.
However, the makers of 'The Dirty Picture' rule out a newcomer or a lesser-known actress stepping into Balan's shoes in its South remake.

Ever since The Dirty Picture became a hit, there has been buzz about a South Indian remake.

While there has been constant talk about South actress Nikita Thukral playing the lead in the south Indian version, the production house behind the Bollywood hit denies the buzz.

Swati Shetty, vice president of The Dirty Picture's production house, states, "After Vidya Balan in The Dirty Picture, we'd rather have a known and established name for the remake, instead of a newcomer or not-so-well-known name."

Predictably, a couple of production houses from the South have approached the makers of the Vidya Balan-starrer for remake rights.

"One of them is keen to cast Nikita Thukral as the protagonist in the Telugu version.  And they're planning to make it more scintillating than the Milan Luthria directed original," said a source.

Swati confirmed that they had received a couple of offers for the remake rights.

"But nothing has been finalised as yet. In fact, we will not just part with the remake rights, but also ensure we are involved as co-producers.

"That way, we can also have creative control over the final product, with the essence and the soul of the storyline intact," she said adding that with nothing finalised, the question of Nikita being part of the remake doesn't arise, says the MidDay report.