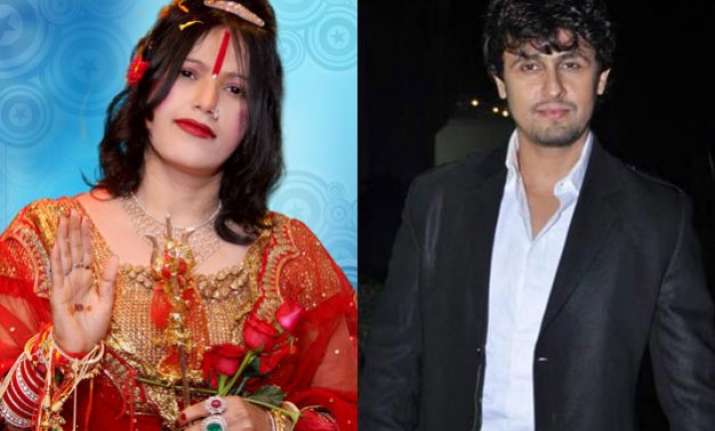 New Delhi: The self-styled godwoman Radhe Maa, who is booked with several charges, has been getting immense support from the B-town. And the latest to join the list is none other than singer Sonu Nigam.
In a controversial tweet on Sunday, Sonu Nigam not only came out backing the controversial lady Radhe Maa but also took a pot shot on the clothing of Hindu goddess Kali Maa.
"Just my 2 pence. Kaali Maa is depicted in lesser clothes than Radhey Maa. Interesting that this country wants to sue a woman for her clothes," tweeted Sonu Nigam.
The singer, in a series of tweets, also targeted the Naga Sadhus and their way of living.
"Men Saadhus can walk naked. Dance embarrassingly, but it takes a rape charge to put them behind bars. So much for Gender equality? :),"
He also whacked the society for propagating double standards while treating a God man and woman.
"Wanna sue, sue the followers... Sue YOURSELVES.. For making them God men and women. Setting different rules for men and women, not fair," Sonu Nigam fumed.