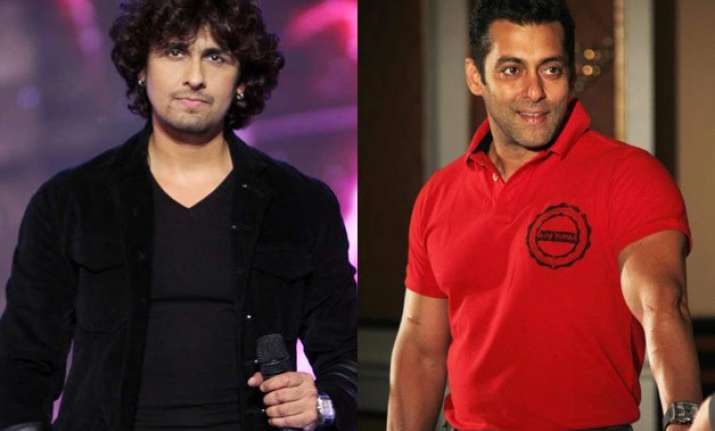 New Delhi: It has been always said that there are no permanent friends and enemies in the B-town and Salman Khan and Shah Rukh Khan are the best examples of this theory.
The fights and friendship are an inseparable part of the industry and every time there is a report of a tiff between the celebs, it immediately bags the attention.
And this time what raised the eyebrows was an alleged tiff between Salman Khan and Sonu Nigam. Reportedly, Salman had snubbed the singer publicly at a recent musical event, organised to pay a tribute to T-Series founder Gulshan Kumar. He said that he doesn't need anyone to playback for him as he himself has a good voice which can be bettered with the help of technology.
While this rumoured fight grabbed a lot of attention, singer Sonu Nigam has finally spoken up about the entire incident. He revealed the truth of his alleged fight with Salman Khan on the micro blogging site Twitter.
Sonu in his tweet rubbished all the rumours about the tiff between him and the Bajrangi Bhaijaan star and stated that Salman Khan was very 'gracious', as he tweeted, "Nothing of d sort of what has been reported , happened guys. Salman was very gracious that night.. Don't know who cooked up this story."