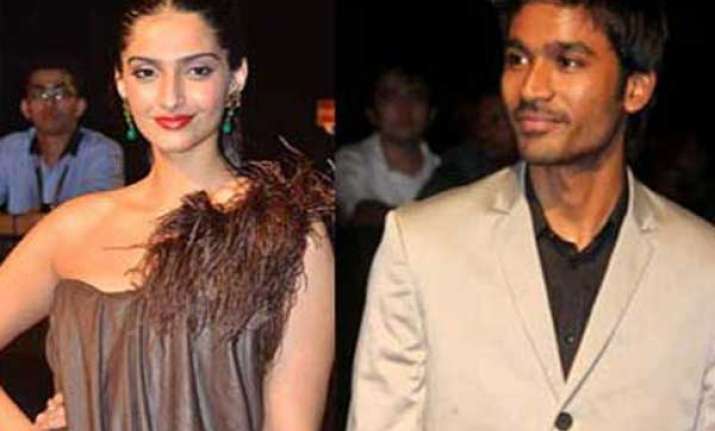 Varanasi: Bollywood actress Sonam Kapoor and Tamil actor Dhanush will start filming in Varanasi from today (September 4) for their film Raanjhnaa.
The actors and the film's director Anand Rai arrived in Varanasi along with the entire cast and crew of the film.
Addressing a press conference, the director said while 60 per cent of the film is set in Varanasi, the rest will be shot in Delhi and Punjab.
The shooting will take place for the next two months, Ananda Rai said, adding that a lot of the scenes will be panned at the picturesque ghats of the Ganga river.
Sonam, who is extremely excited about the film, said it is a clean love story that will appeal to all kind of film lovers.
The Saawariya actress described her role to be of a simple girl.
Meanwhile, Kolaveri Di star Dhanush expressed his excitment to be in Varanasi and said he was looking forward to do his first Hindi film.
"People down south wait for years to come to Varanasi, I am extremely lucky that I have got the opportunity to experience the holy city at such a young age."
"I took the film because of its story. I am looking forward to do my first Hindi film. Delivering dialogues will be a task but I will do my job with utmost sincerity," said Dhanush.
The film's script has been written by Tanu weds Manu famed writer Himanshu Sharma while the music is by A R Rahman.