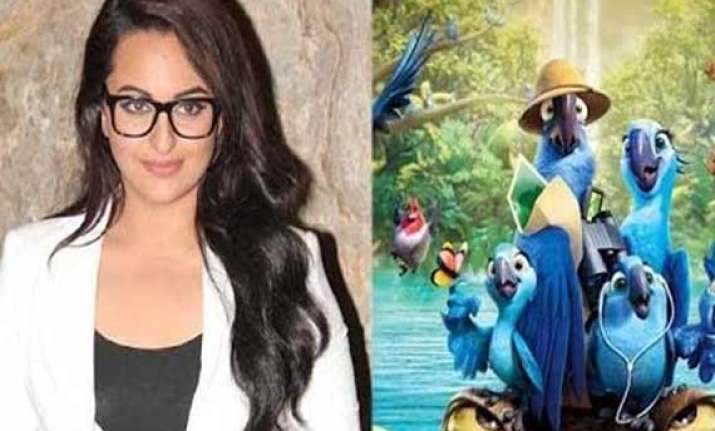 Mumbai: Sonakshi Sinha has a soft corner for children of an NGO that she supports and she plans to treat them with a special screening of the Hindi version of Hollywood film "Rio 2", for which she has lent her voice.
Sonakshi will organise a fun evening with an exclusive screening of the movie for the underprivileged children that the NGO supports, and she will also interact with them for sometime before the film's screening.
A source said: "Sonakshi is all geared up, she has enjoyed dubbing for 'Rio 2' so much that she thought it would be great to show the kids this film as they would also absolutely love it and enjoy it."
The movie is a sequel to the 2011 hit animation film "Rio". "Rio 2", an adventure comedy set in the Brazilian city of Rio de Janeiro, is releasing in 3D here in English, Hindi, Tamil and Telugu April 11.