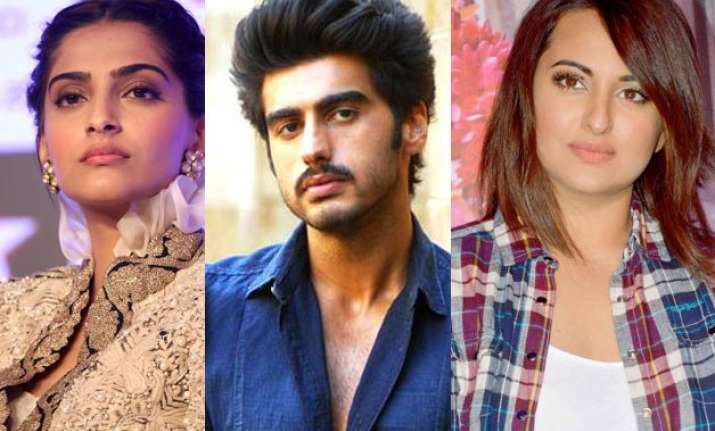 New Delhi: Bollywood has been a witness to a number of cat fights between actresses. Remember the famous war of words between Kangana Ranaut and Deepika Padukone?
As it happens, the actresses having cold wars leave no stone unturned to avoid crossing ways with their enemies.
And this is what's happening between Sonam Kapoor and Sonakshi Sinha.
It seems the two divas are up for a cold war.
Yes! And if the gossip mills are to be believed the reason for the cold war is Arjun Kapoor who happens to be Sonam's cousin.
Reportedly, Arjun was dating his co-actress Sonakshi Sinha while shooting for 'Tevar'. However, their relationship took a nasty turn after 'Tevar' hit the rocks at the box office and the couple parted.
It seems that Sonam is quite miffed with Sonakshi for leaving her brother and can't stand junior Shotgun any more.
Infact, if the media reports are to be believed, the two actresses avoided crossing each other's paths at a recent party. Sonakshi sat next to Ranveer Singh but Sonam, who was just two seats away, didn't turn to acknowledge her. While leaving, when she spotted the 'Force 2' actress giving bytes to a channel, Sonam rushed back in the opposite direction. A few minutes later, she walked past Sonakshi without looking her way.
Now we wonder, if Sonam will ever make peace with Sonakshi like she did with Deepika Padukone.