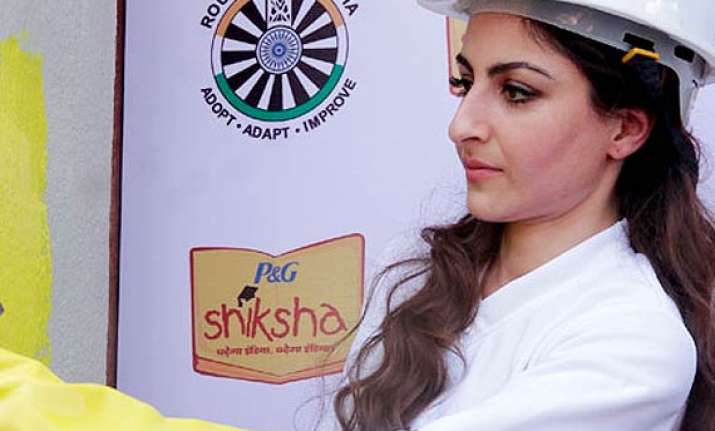 Kolkata: Bollywood actress Soha Ali Khan, who believes in the right of education for each individual, joined a social campaign for the cause by painting a part of a school's wall here.
Supporting P&G's flagship corporate social responsibility program P&G Shiksha at an event here recently, Soha said: "I truly believe that education is a basic right of every child and it is heartening to see a movement like P&G Shiksha facilitating education for underprivileged children."
The actress, who is the daughter of veteran talent Sharmila Tagore, sincerely believes "infrastructure is a key issue at schools across the country".