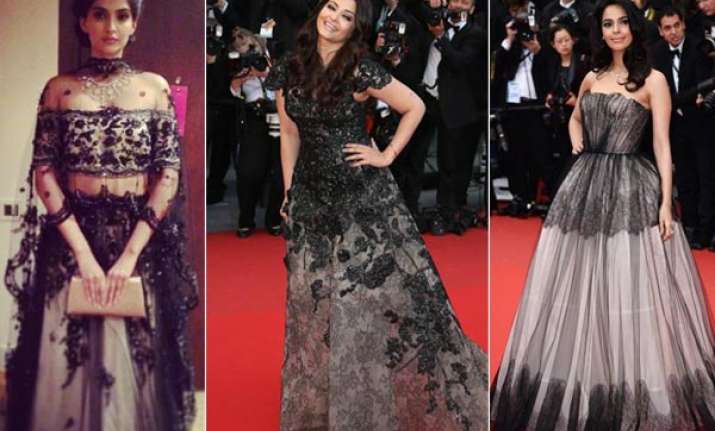 Cannes, May 20: Bollywood beauties are always associated with sex and sensuality.
This year none of the Bollywood actresses went  wrong when it came to fashion, They looked absolutely gorgeous.  
Fashion critics and their admirers were stunned with the choice of dresses the actresses chose for Cannes.  
This year black is the color for Bollywood actresses. First, Sonam, then Aishwarya & Mallika appeared in black and grey net gown and flaunted their sexy bodies at Cannes.
Check out pictures of B-town actresses who rocked  with sexy black gown at Cannes :