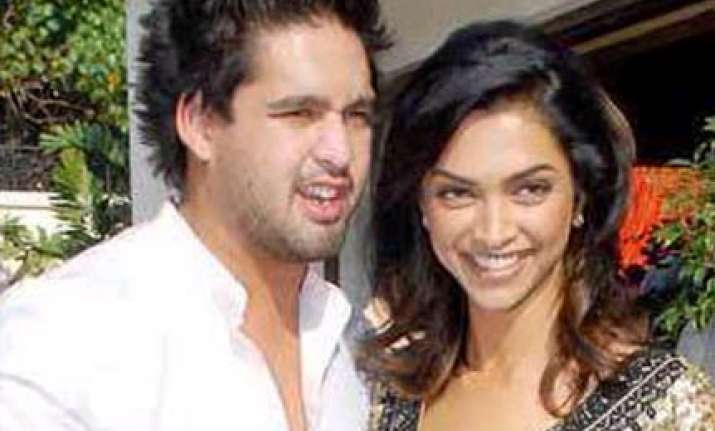 Bollywood actor Deepika Padukone, who is rumoured to be seeing business tycoon Vijay Mallya's son Sidhartha, says he is a simple boy and a wonderful human being.  
Asked by a newspaper if there was more to their relationship than what meets the eye, Deepika says, "I would rather keep my personal life personal."  
Deepika says what she likes about Vijay Mallya's son. "I have known him for a while, since my school days actually. He is a really simple boy and a wonderful human being," she adds.
Depika is reportedly busy with five back-to-back releases this year. "I have a hectic year ahead of me but I'm really excited that I'm doing different work in all my movies. My next film sees me play a blind girl for which I had to spend time with blind people and observe their reactions so that I don't look caricaturish. It was the most draining film of my career. But I want to do it all. I want to do candy floss and I want to challenge myself too. I'm quite greedy as an actor," says Deepika.  
The glam doll  open  up about her ex-boyfriend
Ranbir Kapoor
. "I don't think we have got justice as an on-screen couple. He is a lot of fun and contrary to what people think, I want to work with him. He has got great energy levels. I think when we were in a relationship, people did not want to cast us and now that we are not, they still don't want to as they might be thinking we would be uncomfortable to work with each other. To them I say that I have never mixed personal and professional life."