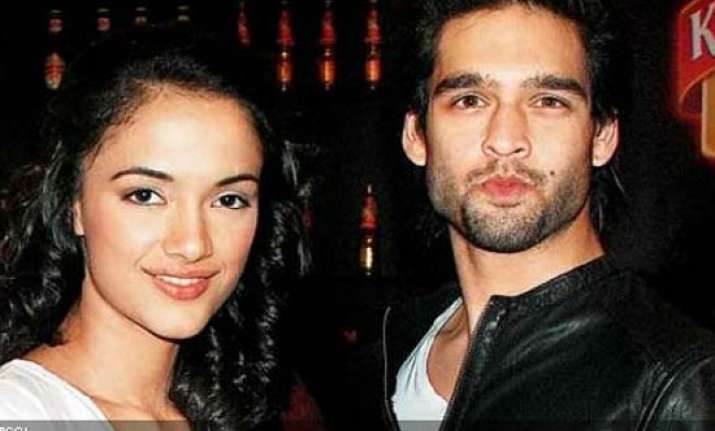 Mallya scion Siddharth was seen turning his charms on model Angela Jonsson at Shilpa Shetty's birthday party a few days ago, says a media report.Angela Jonsson was spotted putting the moves on Sidhartha Mallya at the do. 

The calendar girl entered the party with Prateik and some friends,but soon made her way towards Deepika Padukone's boyfriend, the minute she saw him.

The report quotes a guest at the party: "Angela knows Sid,having modelled for his company's calendar.They are acquaintances but have never partied together before.

"Neither seemed fazed by the fact that there were people around.While she giggled the night away,he was all ears.

"Since Deepika is in London shooting, Sidhartha seemed at ease with his friends and the female attention he was attracting.

"Though he's madly in love with Deepika, it hasn't stopped him from engaging in healthy flirting.

"Angela, too, enjoyed the attention Sid showered on her,even as the other girls at the party suffered jealous pangs", noted the guest.

In the past,Jonsson has admitted to briefly dating Ranbir Kapoor.Friends reveal that she's extremely open about her feelings towards the men she likes.

The report quotes one of her friends: "Angela wears her heart on her sleeve. If she likes someone, its very obvious. She isn' t the sort to hide it. Also,she enjoys having conversations with witty guys."