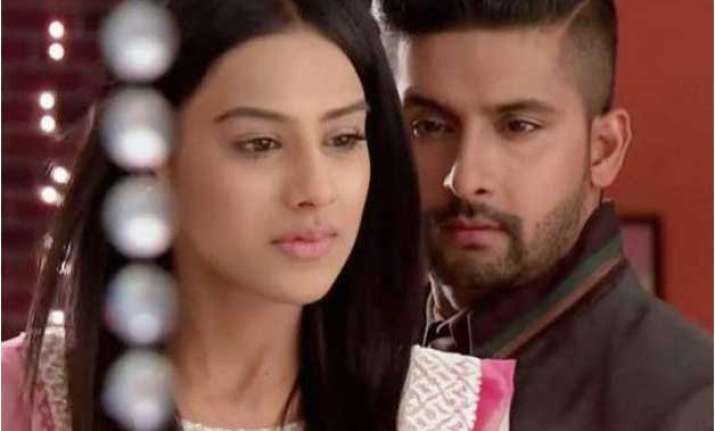 New Delhi: Popular daily soap 'Jamai Raja' has kept the audiences glued to the TV sets. The lead couple of Sid and Roshni aka Ravi Dubey and Nia Sharma have climbed the ladder of popularity among the public.
The makers have made sure that the love story between the lead pair is always engaging and now they have come up with an idea that is sure to floor the audiences.
In the upcoming episodes, Sid will be seen convincing Roshni in the most adorable manner. He will try to cheer her up by bringing a card with chocolates. Not only this, he will shower his love on Roshni by getting her flowers too.
Well, with such sweet gestures by Sid, we are sure that Roshni would definitely smile. But, would this smile last longer?
Apparently, Roshni is to know about the truth of her mother. She is yet to find out that DD is not her real mother. And as this secret will be out in the open, Roshni will be shattered to pieces.
We hope that Sid would again come to the rescue of his love with unconditional support. In such conditions, it is only Sid's care and affection that could take care of Roshni.
Come back to this page for more updates.