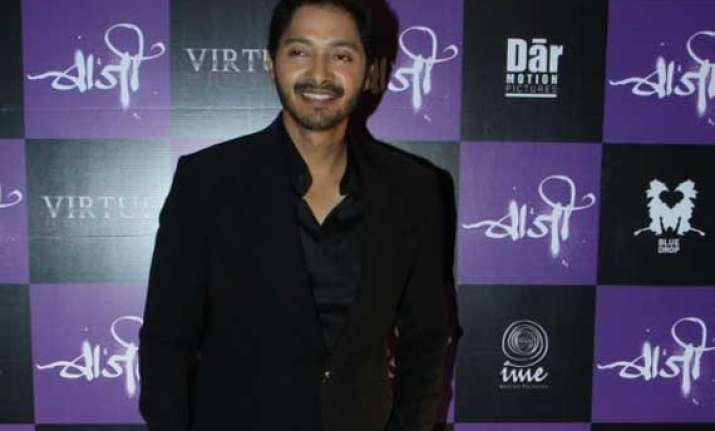 Actor Shreyas Talpade will enthrall his Marathi fans through his next production venture "Poshter Boyz". Though he hasn't acted in the film, he will be seen in an item song and is expecting positive response from the audiences.
The film's team were surprised when they were informed that Shreyas would also feature in the video, which was shot Tuesday.
Originally, the song was to be shot with the film's three leading actors Dilip Prabhavalkar, Aniket Vishwasrao and Hrishikesh Joshi.
"I was positive that I will not be acting in the film. I think it is important for a producer to be able to take detached harsh decisions. This is tough to do if you act or direct in the film," Shreyas said in a statement.
His wife Deepti is co-producing the film with Hadi Ali Abrar.
When asked about his presence in the promotional number, Shreyas said: "Late last evening, I was sitting with Deepti, co-producer Hadi Ali Abrar and director Sameer Patil, when this came up."
"Initially, I was a bit reluctant but my team was convinced that my presence in the video will increase its reach, so I gave in. But then we decided not to tell anyone else and let it come as a surprise to the rest of the team. It's my first Marathi 'item number' as they call it and I hope the audience likes it," he added.
The promotional number is also the title track of the film. Composed by Leslie Lewis, the song has traditional Marathi rhythm, Marathi rap sequence and much more.