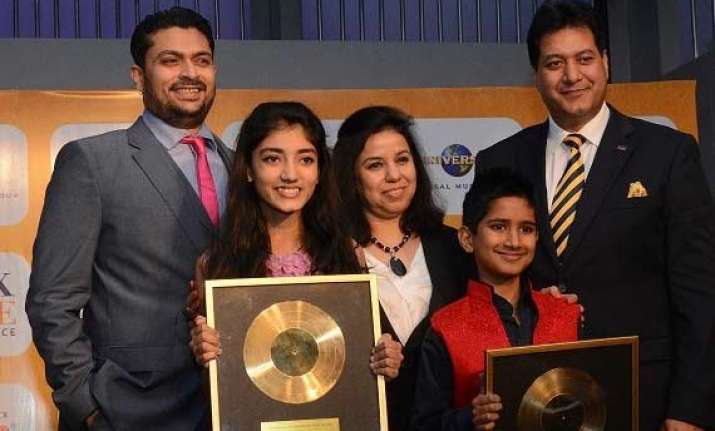 Mumbai: Delhi-based Shraddha Shree and Shivam Ahuja won Max Life Insurance's "i-genius Young Singing Stars" competition and bagged an album contract each with Universal Music Group.
The grand finale, which took place here Thursday, witnessed performances by 10 finalists who were chosen from 1.26 lakh participants.
The two winners Shraddha, 14, from the seniors team and Shivam, 12, from the juniors won an album contract, whilst the other finalists won single song contract with Universal Music Group.
The programme was launched as a nationwide search for young singing talent.
Through a three-phase selection process, the jury shortlisted many top performers. The video conferencing round resulted in the final short listing of the top 10 who went through mentoring sessions with musicians Salim Merchant and Shraddha Sharma.
"We believe that nurturing young talent is the best investment one can make to build a secure and brighter future for India. We had launched the i-genius programme in 2010 and are glad that this property has become a benchmark initiative in the country to recognise young talent," Rajesh Sud, CEO and managing director, Max Life Insurance, said in a statement.
"Since its inception, we have connected with over 20 lakh children across the country through our i-genius Scholarship and Young Authors Hunt programme and we hope to contribute towards nurturing the imagination of the young minds. We feel privileged today as we conclude the i-genius Young Singing Stars," he added.