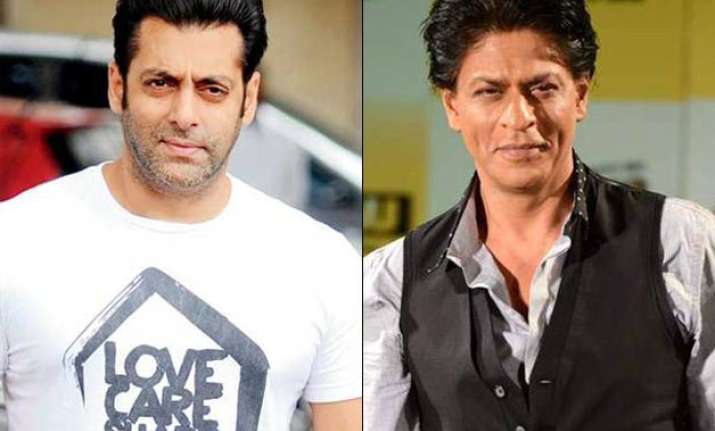 Remember mirage? The optical illusion in the middle of a desert that gets the traveller happy that there is water in a distance?
Guess, we all are travellers and mirage a movie in which Shah Rukh Khan and Salman Khan will star together.
Few days ago, there was a buzz that Shah Rukh and Salman will be seen together in a movie. Reportedly, the movie was to be directed by the boss of Yash Raj Films, Aditya Chopra.
The hard hitting fact is the buzz was just a false rumour. The movie in context here is the one in which Ranveer Singh was being considered for a role opposite King Khan. But as soon as news broke that Ranveer will no longer be a part of the movie, it paved path for rumours, which suggested that Salman might be considered for the role.
According to what a source close to SRK told a popular entertainment daily, the reports are "baseless". This news has definitely made the fans of both the Khans sad as the joy of seeing them together got everyone excited.
Seeing them act together is a distant dream and the superstar Khans will be seen battling it out at the box office next year on Eid. It will be interesting to see whether Shah Rukh's 'Raees' or Salman's 'Sultan' fare well at the box office.