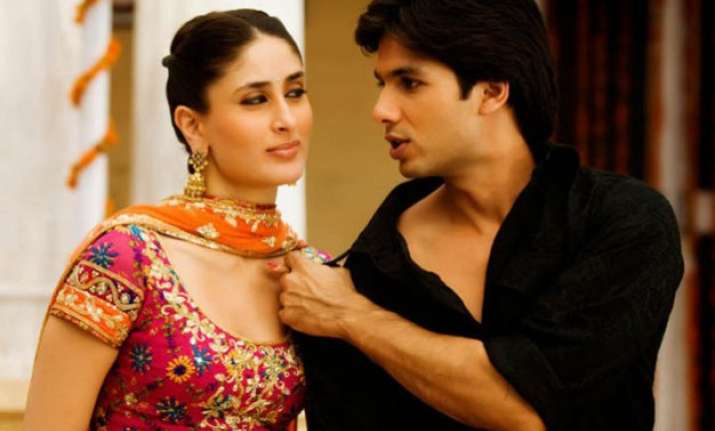 New Delhi: Actor Shahid Kapoor dated Kareena Kapoor for few years. They starred in a number of movies and their compassion towards each other made them a loved couple of the masses. Sadly, things went south for them and they parted ways. Kareena moved on very quickly and married actor Saif Ali Khan soon. Shahid, however, took some time to fill void created by her, but he is now happily married to Delhi based girl Mira Rajput.
But as they say, old flames die hard. Shahid and Kareena will always have a special place in their fan's hearts. Luckily for the fans, the two will be seen together in upcoming movie Udta Punjab.
Shahid spilled some beans about the movie and accepted that he is scared of Kareena. While talking to a leading daily he said, "The role that Kareena plays, I felt it was perfect for her. In fact, I was a little scared of referring Kareena as I did not know how it would be perceived."
He also added, "Lot of people were not ready to take up a film like this. It needs lot of confidence as an actor and as a star. As a star you do things that are surprising for people to watch you and you don't know how they will react and as an actor all the roles are very challenging. Maybe I have just learnt to take risks and am known to be a little more fearless. I think all of us are actors and have our reservations and we need to think hard before doing a film."
It seems Shahid still has a lot of affection for Kareena Kapoor; which is obvious. Feelings like these just don't die in one day. Let's see how the two get comfortable while shooting the movie.