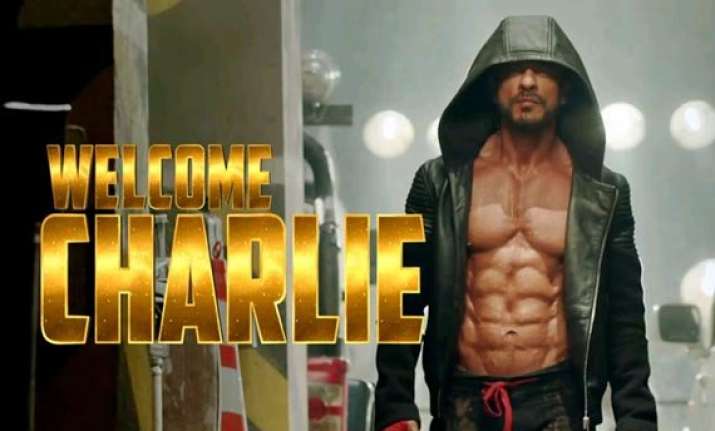 New Delhi: So, all that stuff of eight pack abs was for a big wrestling in the ring? We absolutely love it Shah Rukh.
The new dialogue promo out shows the king of romance tuning into a deadly force taking on a giant man in the ring.
Shah Rukh is inching closer to 50, looks 'abs-olutely' fantastic is his ripped look with which he punches down the big man in one on one hand to hand combat.
While till now we thought that the flick is more about dancing competition and a greatest robbery, the new dialogue promo which however, is based on the introduction of SRK's character 'Charlie' in the flick, gives a different scenario about the movie and we guess what this fight is all about.
The 47 second dialogue promo is all in all an action teaser where the hugely buzzed Khan's chiseled look is on full display. And with those slow-motion editing technique, every inch of SRK's build up body is accentuated to drool you over.
While he flies and kicks down the bald-looked man, his epic dialogue from this movie- "Duniya mein do tarar ke log hote hain - winner and losers, lekin zindagi har loser ko woe k mauka zaroor deti hai jisme wo winner ban sakta hai", signifies his character in the background.
The promo departs with Shah Rukh Khan donning a hooded jacket as we couldn't get enough of him.
With each song and promo, 'Happy New Year' is creating the right level of suspense, excitement and anticipation for its release.
Also starring Deepika Padukone, Abhishek Bachchan, Boman Irani, Sonu Sood and Vivaah Shah in the pivotal role, 'Happy New Year' is directed by Farah Khan and is set for Diwali release this year.