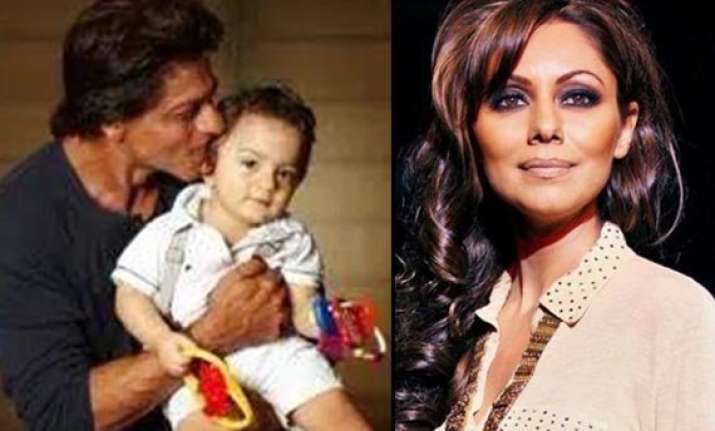 New Delhi: Just a year old son of superstar Shah Rukh Khan- Abram will mark his Bollywood debut with 'Happy New Year' slated to release this Diwali. Yes, you read it right, the kid will be witnessed in Farah Khan's directorial alongwith his mom Gauri Khan.
Well, obviously it's hard to imagine him dancing and acting at a minuscule age in a movie which has created the right amount of buzz with its starcast and the theme but Abram's presence would surely excite the movie buffs who till now have only got to witness his single glimpse in a form of a snap shared by Pa SRK.
According to a leading daily, the excited father and director Farah Khan called up Gauri Khan and asked her to bring along Abram on the sets of the movie. Both of them were filmed together but for which scene is yet a mystery. Whatever it may be, we are sure it's going to be exhilarating.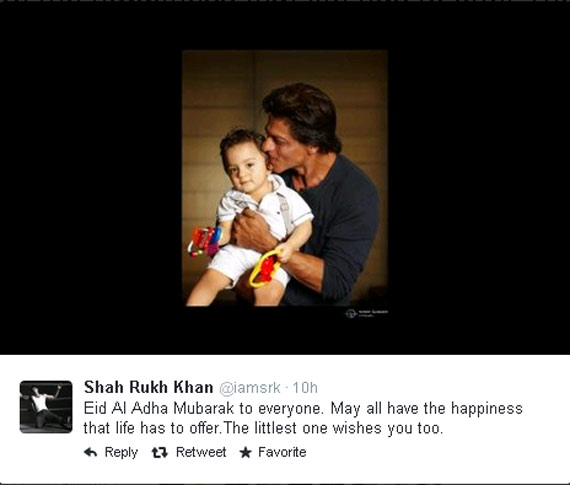 Looking at Farah's earlier movies, the end rolls are one of the accentuating factors which are cherished with numerous celebrities marking their presence. In Happy New Year too, somewhat similar is expected and may be mother-son duo of Gauri Khan and Abram be one among them enlightening the screens with their company.
For now there are twelve days to go for the Happy New Year to hit the screens and with each passing day the makers are revealing in some or the other magnetizing secrets. While SRK's eight pack abs drooled over the fans on social media platform, the next was a teaser song 'Nonsense Ki Night' tickling our funny bones whose complete video is yet to be released.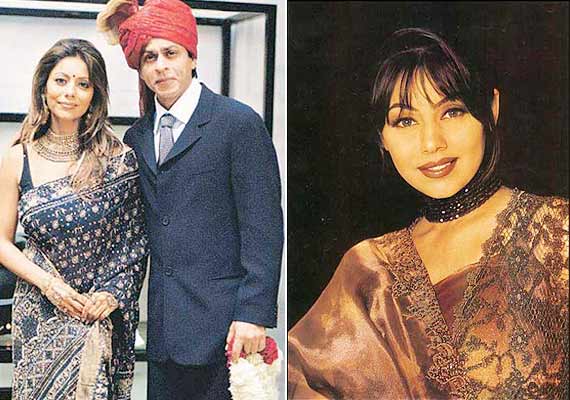 What more stands in the queue is however, not known but the anticipation is on to witness them all. Also starring Deepika Padukone, Abhishek Bachchan, Sonu Sood, Boman Irani and Vivaan Shah, Happy New Year is slated to release on October 24th this year.