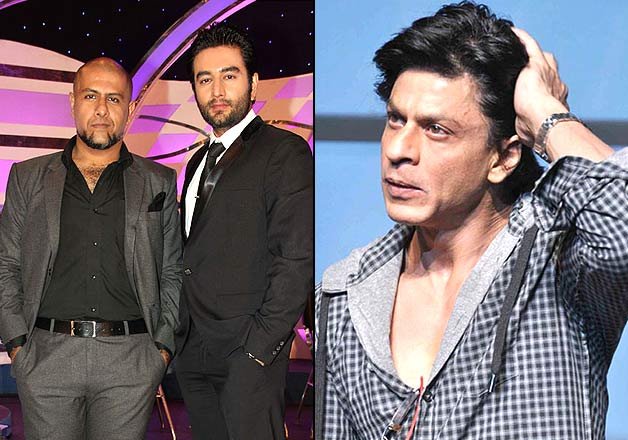 New Delhi: Shah Rukh Khan and his tiff with musical duo - Vishal and Shekhar seems to be going on another level. And adding more fuel to the fume is the buzz that the superstar has roped in musician Pritam Chakraborty to compose the music for his next film with Rohit Shetty.
 
It should be noted that composers Vishal-Shekhar have been crooning the music of SRK's  few hits in a row viz. 'Happy New Year,' 'Chennai Express' and 'Ra. One.'
However, the reports of everything not going well between the two surfaced when Vishal-Shekhar allegedly got offended after rapper Yo Yo Honey Singh was approached by SRK to croon 'Lungi Dance' for Chennai Express.
The duo even expressed their concern by saying that both the actor and director Rohit Shetty didn't even inform them before roping Honey Singh for a song in the film.
Vishal Dadlani even went public and showed an outburst against Singh online. So much sourness was evidently on display that the duo didn't even arrive on the sets of their reality show as judge when Shah Rukh came on the show to promote 'Chennai Express'.
And though the popular composers designed astonishing tracks for the actor's HNY, they didn't attend the promotional musical concert 'Slam!-The Tour in Canada and USA.
Now, since SRK is sharing cold vibes with Honey Singh too, it would be interesting to see how his camaraderie with Pritam sets on!