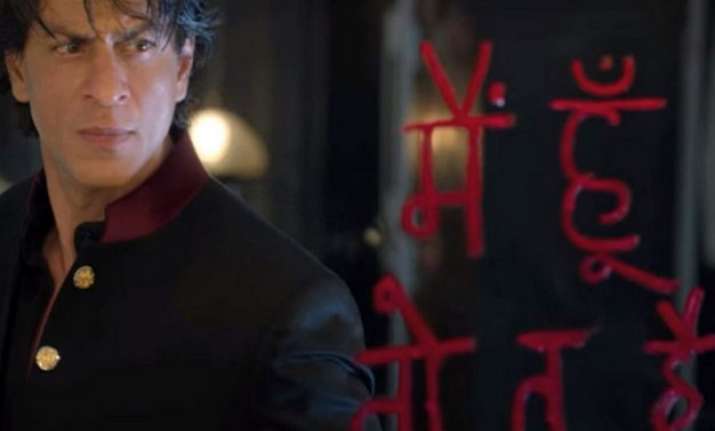 New Delhi: Superstar Shah Rukh Khan launched the trailer of his highly anticipated movie yesterday with a lot of pomp and show. From the look of the trailer, the movie looks to be a great one.
The movie which is directed by Maneesh Sharma narrates the story of a fan obsessed with his screen idol. The trailer shows that Gaurav Chanana (played by SRK) goes beyond the boundaries to meet the superstar Aryan Khanna (also played by SRK).
While the plot looks intriguing, this wont be the first time when a movie explores the relationship of fan and his celebrity.
In the year 1996, veteran actor Robert De Niro acted in a movie by the same name - The Fan. The movie had Wesley Snipes as a star baseball player and De Niro was a fan who engineered events to enter the former's life. On realising that his idol is nowhere close to what he had imagined, De Niro loses his cool. What follows is a thriller which brought viewers to the edge of their seats.
If you haven't already watched, 'The Fan', watch the trailer to draw the references.
However, one stark difference is that in our home-grown movie Shah Rukh plays both, the superstar and his lookalike fan.
Interestingly, Wesley had said a few months back that he would like to work with SRK.
We are still unsure if this particular movie inspired Maneesh and SRK to make Fan and even if it did, one thing is sure that it will be a monumental movie of Khan's career. We can't wait. Can you?