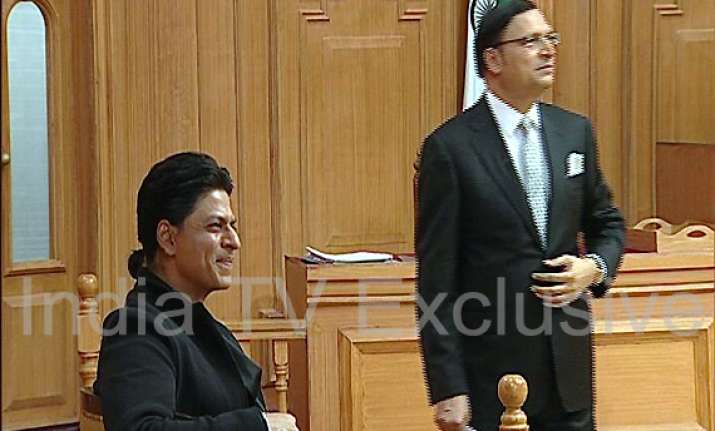 New Delhi: His ongoing non-stop film promotions for Chennai Express have started taking its toll on SRK's health but it seems that now even the actor admits that he's in pain.
On his recent appearance in 'Aap Ki Adalat' show with Rajat Sharma, Shah Rukh Khan admitted that now his body is giving him pains.
On being asked about why he has been negligent towards his own health and delaying surgeries, SRK cheekily replied that he has a great tolerance power and doesn't give up so easily.
"My doctor keeps going on like an 'Alarm' telling me when I need a surgery, but I try to avoid it till it's bearable".
Shah Rukh Khan also added, "My audience and fans are my priority and I want to ensure that I successfully entertain them until my entire body gives out on me".