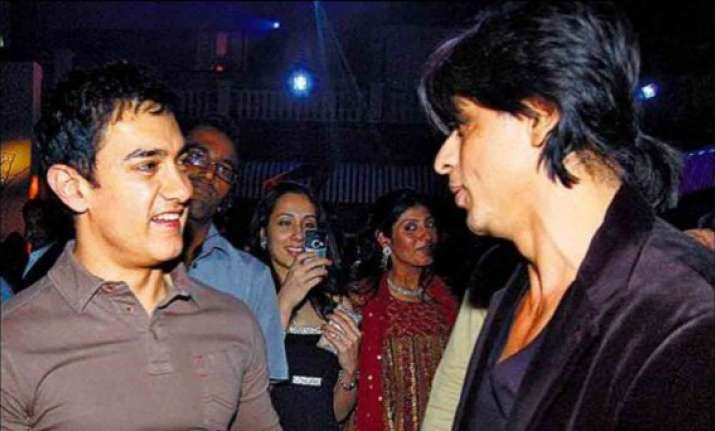 New Delhi: Shah Rukh says if somebody thinks that an X actor is thinking his trailer is going to destroy the film it comes with, it is stupid.
His statement comes in the backdrop of the news that Aamir made an arrangement with the exhibitors to release 'PK' trailer with Happy New Year without consulting Shah Rukh.
When asked if he was sabotaging the release of 'Happy New Year' by releasing his trailer on the same day, Aamir laughed it off and replied that he always released his trailer on Diwali. Clarifying further he said "It's totally untrue. In the past too, a lot of my trailers have been launched on Diwali - whether it was Taare Zameen Par (2007), Ghajini (2008) or 3 Idiots (2009). Even when Raju (Rajkumar Hirani; director) and I discussed it (the theatrical trailer's launch date), we zeroed down on this festive launch."
'PK' directed by Rajakumar Hirani features Aamir Khan and Anushka Sharma in lead roles. The film is scheduled to release on December 19.
The controversy surrounding the trailer started, when it was revealed that the trailer is attached with 'Happy New Year' releasing on October 24.
'Happy New Year' is one of the biggest films of the year and stars Abhishek Bachchan, Deepika Pdukone, Boman Irani and Sonu Sood along with Shah Rukh Khan.