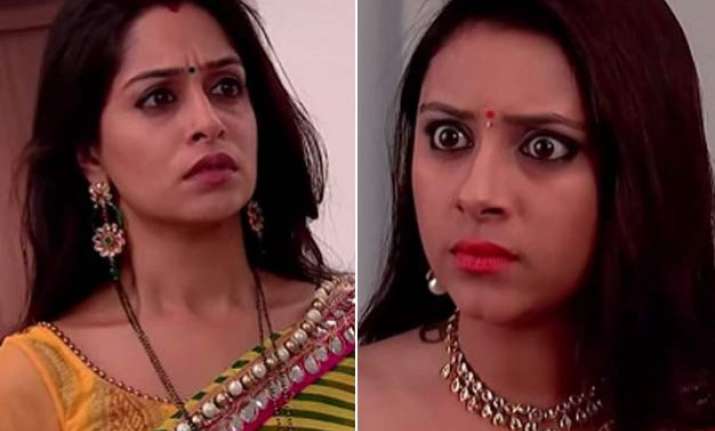 New Delhi: Simar and Mohini are going to have a face-off in the upcoming episode of TV serial Sasural Simar Ka.
Playing the role of an ideal wife, Simar takes up the fight with the evil lady, who is doing black magic on her husband Prem. The leading lady is in full mood to put down Mohini's evil intentions.
But Mohini is wicked enough to throw back things on Simar. With the help of her braid, she tosses Simar on the floor and the assault was so lethal that Simar loses her life.  
In order to know the secret of her death, the team of Saas Bahu and Suspense reached the show shoot location. But guess what! Simar is alive.
Some random baba has saved the life of Simar. Moreover, he has provided her with a special saree.
Now, Simar will come back clad in that saree and will safeguard her husband from the clutch of Mohini daayan.
For more telly updates, keep watching this space.