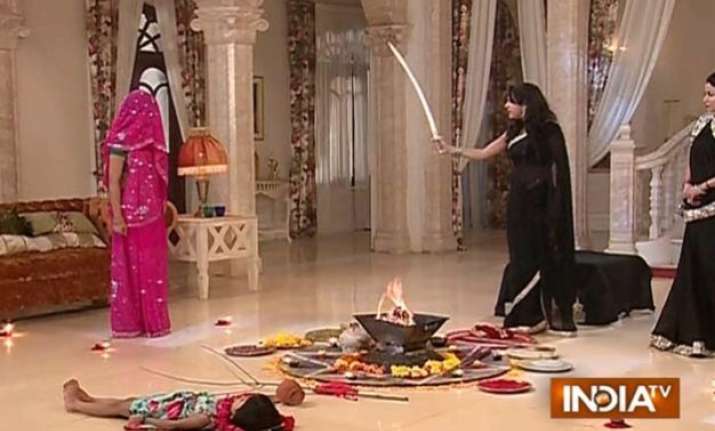 New Delhi: The Bhardwaj family of TV serial 'Sasural Simar Ka' is going to land in trouble because of their beloved bahu 'Simar' aka Deepika Samson.
The leading lady has joined the gang of Mohini and is learning the evil black magic tricks from her.
But don't worry; Simar is still the ideal wife and daughter-in-law.
Actually, it was a trick to know the secrets of Mohini. Simar sports the attire of a maidservant and asks Mohini to teach her some magic spells.
However, the trick backfires when Mohini gives her a sword and orders her to sacrifice her daughter Sanjana.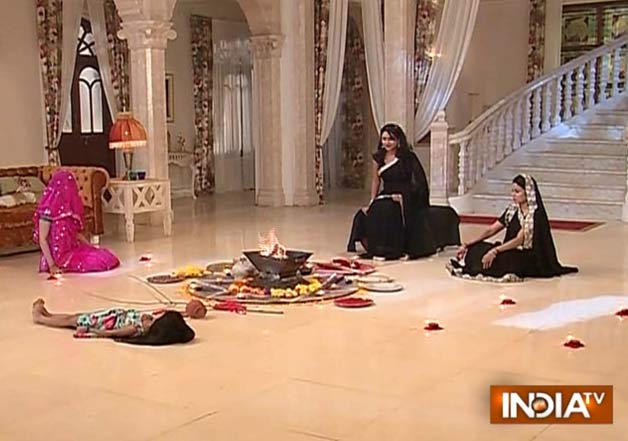 Simar is just about to remove her veil when, voila, the police enter the sequence. And once again Mohini fails in her evil attempts.
To know more telly updates keep watching this space.