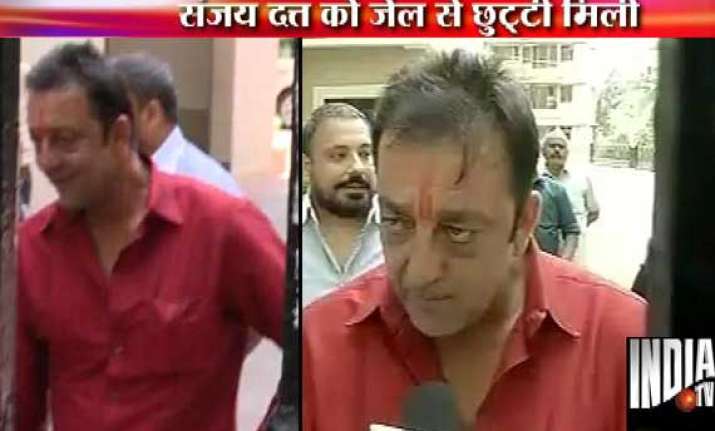 New Delhi: Sanjay Dutt who is serving his three and a half years sentence for the 1993 Mumbai bomb blasts case in Pune's Yerawada jail has been granted bail for two weeks on furlough.
Dutt was out from Jail at around 9.30 AM today. He left Pune for Mumbai and is expected to reach home later in the afternoon. In an interaction with media Dutt thanked everybody for all their support and said he wants to spend the the two weeks with his family.
"I'm a law abiding citizen. Want to spend this time peacefully with my family", said 53- year old actor.